DoMicro presented state-of-the-art technology at TechBlick conference on Additive Electronics in Semiconductor Packaging and PCBs. The presentation showed how inkjet printed interconnections can enable micro assembly of thin and compact devices.
There is a market need for creating thinner devices with thinner interconnections, for instance in applications in in-mold electronics or smart glass. There is also a need to produce devices with smaller lateral dimensions to enable the integration of complex components. Small feature sizes are becoming more important every day. To offer more advanced functionalities more advanced components will be needed. Such components typically have a larger number of interconnections at finer pitches, down to about 100 µm. Aiming for scale reduction, DoMicro has investigated how to optimize processes for micro assembly with inkjet printed interconnections, used like fine pitch wirebonds.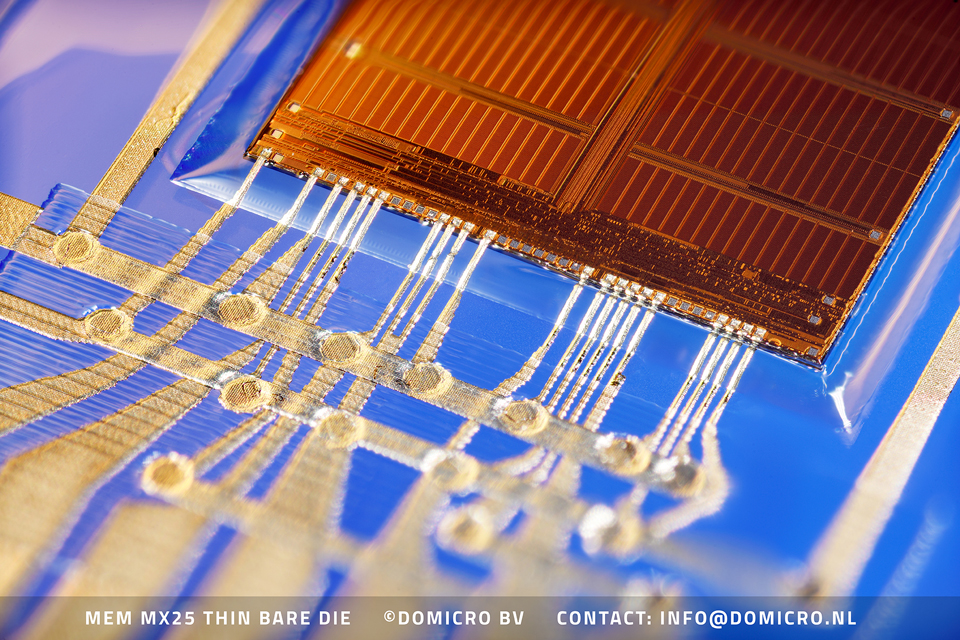 Wirebonds for thin bare die of memory device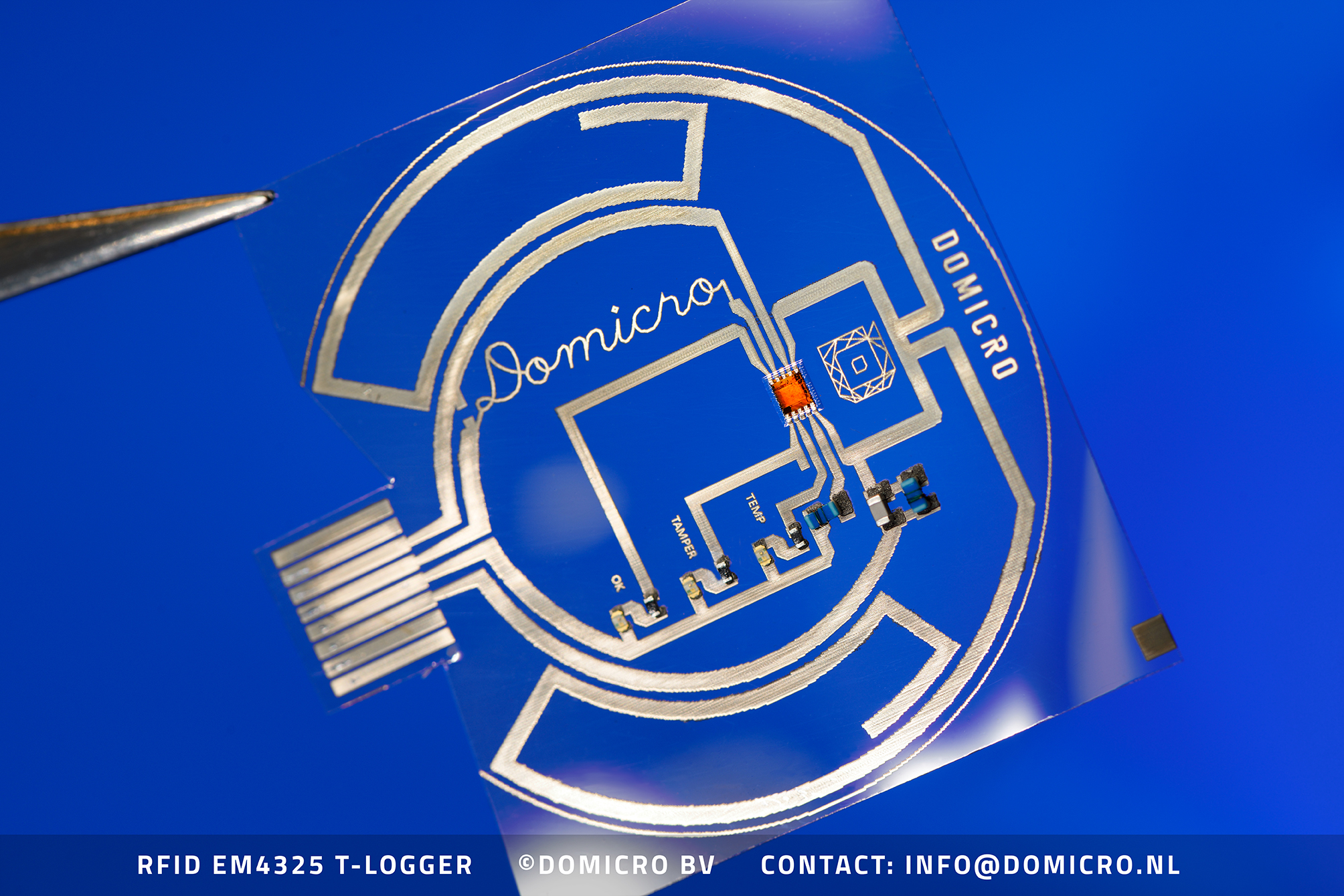 RFID temperature logger with printed wirebonds
The technology for integrating dies is an important enabler for the realization of such thin and fine pitch applications. Challenges are in the seamless and invisible integration of multiple components, such as ICs, passive components, sensors and LEDs, in an ever smaller space.
With the integration of ultra-thin bare dies, demonstrators have been made with total heights down to 100 µm or with fine pitches down to 100 µm. The video presentation shows highlights from this investigation, with a perspective on the opportunities for wireless IoT applications in wearables, microfluidics, inmould and semiconductors applications amongst others.
Watch the video presentation: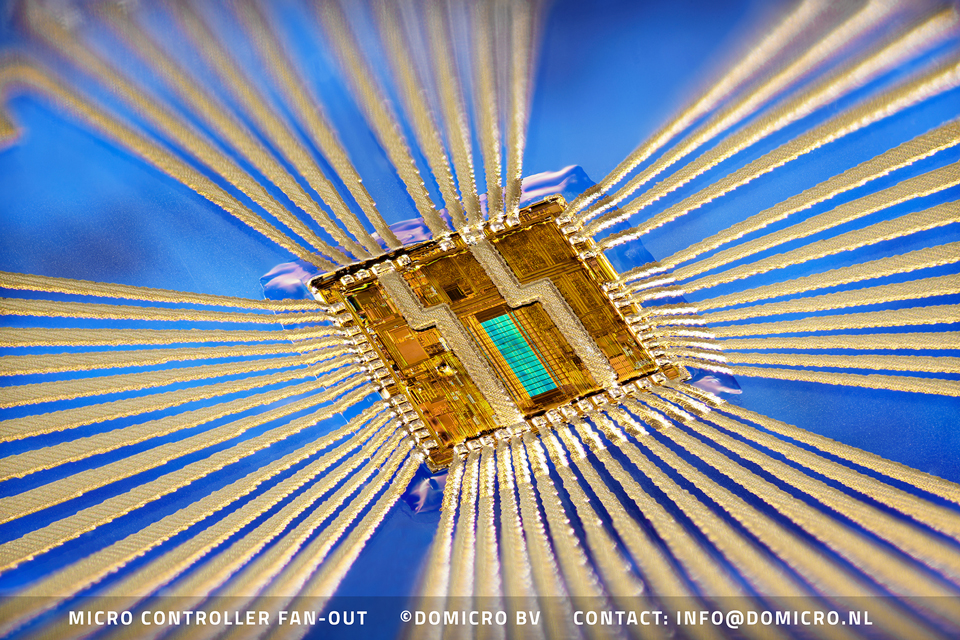 Fan-out for micro controller with multiple wires at fine pitch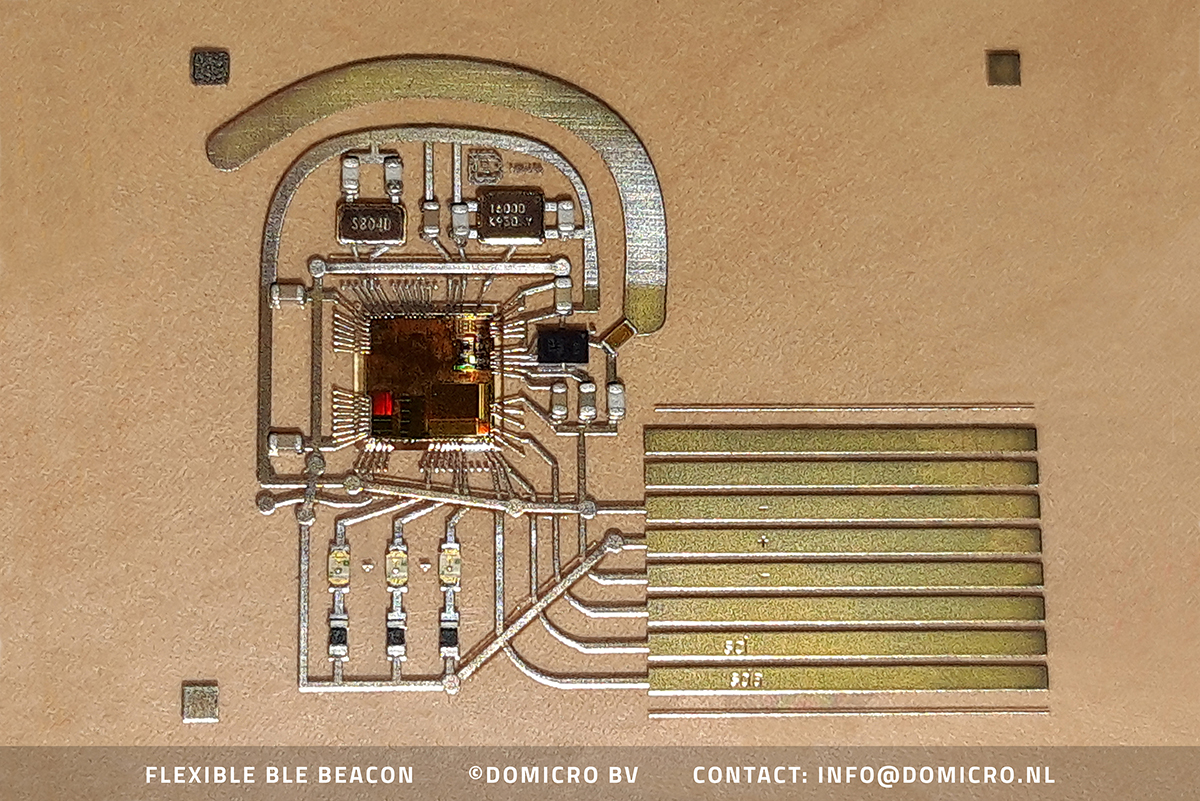 Flexible Bluetooth beacon with thinned bare die