Our expertise is in matching the application requirements with material properties and equipment functionalities. Technology development typically relates to the know-how on creating the process for the applications.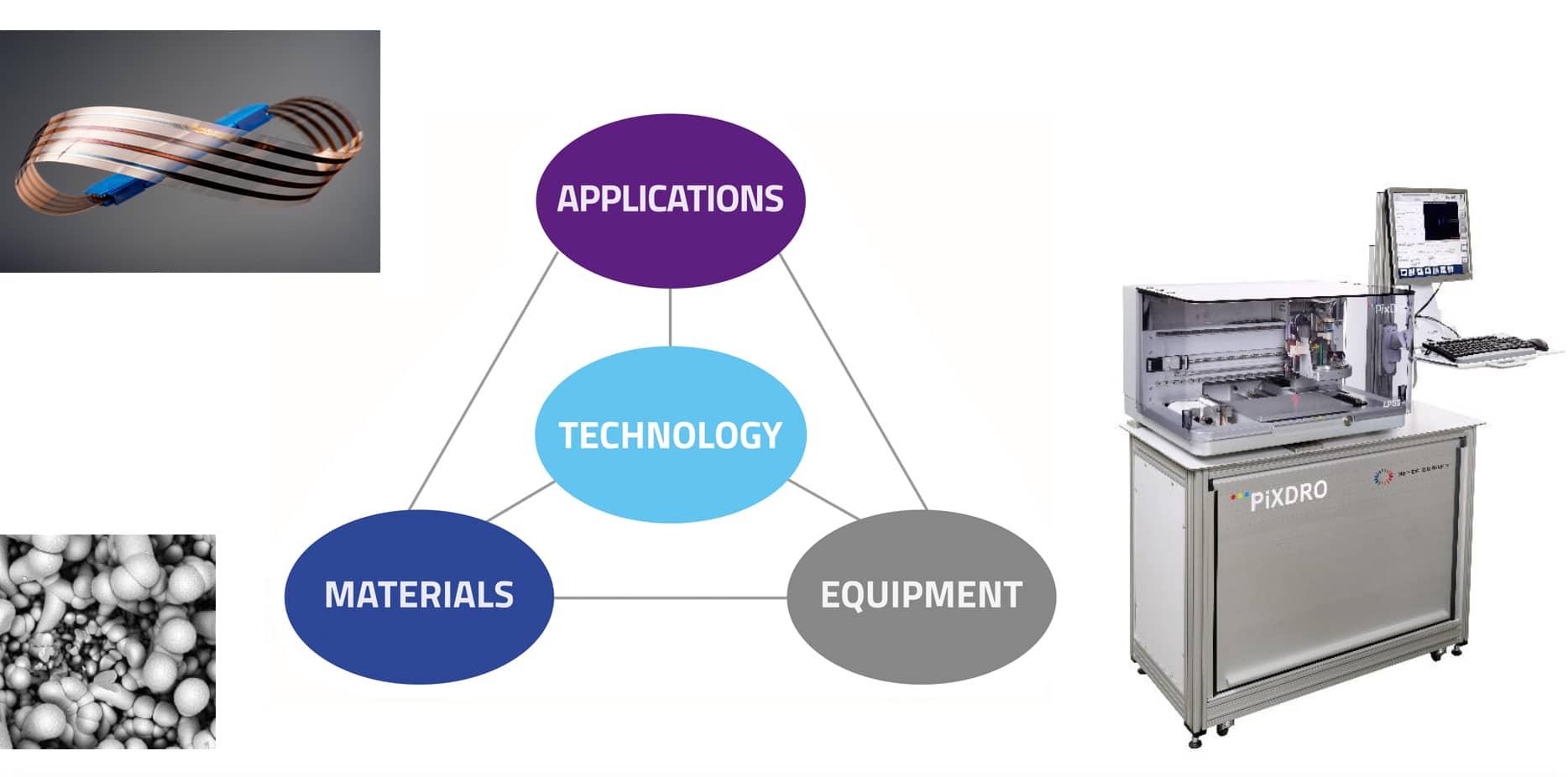 Usually a project starts with a project feasibility or definition/specification phase before embarking upon initial development of a 'bread-board' or functional module. These 'proof-of-principles' are showing first capability of technology and demo-products. (TRL3)
Next phases are dedicated to development of full functionality, considering all aspects and customer requirement specifications. This yields a prototype of product and process working into design release by reviewing and testing. (TRL4-6)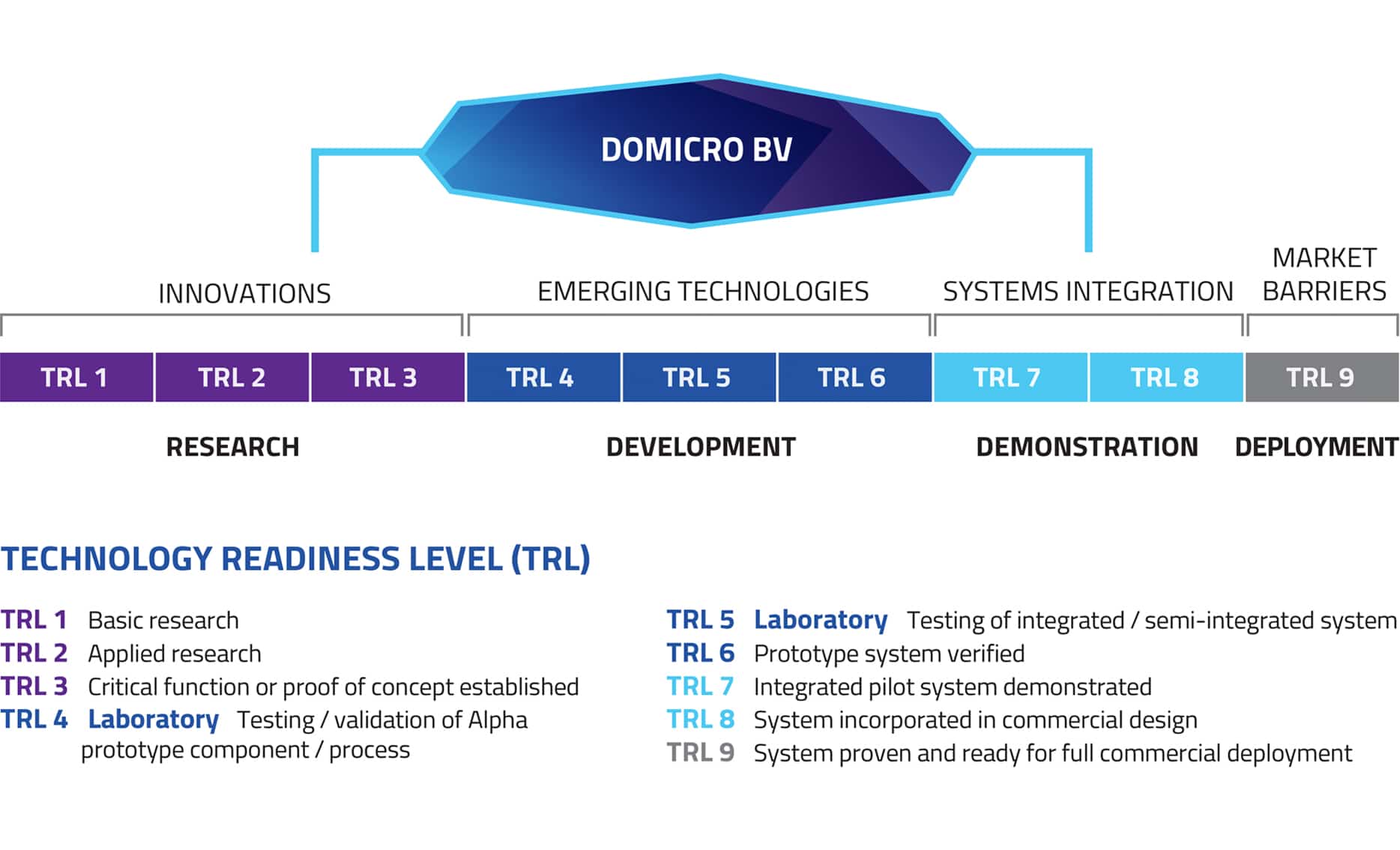 The industrialization phase requires thorough understanding of process capability, product reliability, yield engineering and requirements for production system in total cost of ownership. (TRL7–9)
FUNCTIONAL INKJET PRINTING
Decades of experience in inkjet printing processes, technology and equipment. Development creation and analysis of digital patterned thin films by
digital image processing for droplet mapping
fluid characteristics
pre-processing and surface modification
jetting properties
print strategies
layer formation
post treatments like thermal or photonic curing
MICRO ASSEMBLY
Pick & Place of components, IC's and bare dies. Interconnection and bonding technologies like anisotropic adhesives, UV curable adhesives.
PROJECT MANAGEMENT & CONSULTANCY
Creating technology roadmaps addressing market opportunities and controlling project realization.
SAMPLES
© Domicro BV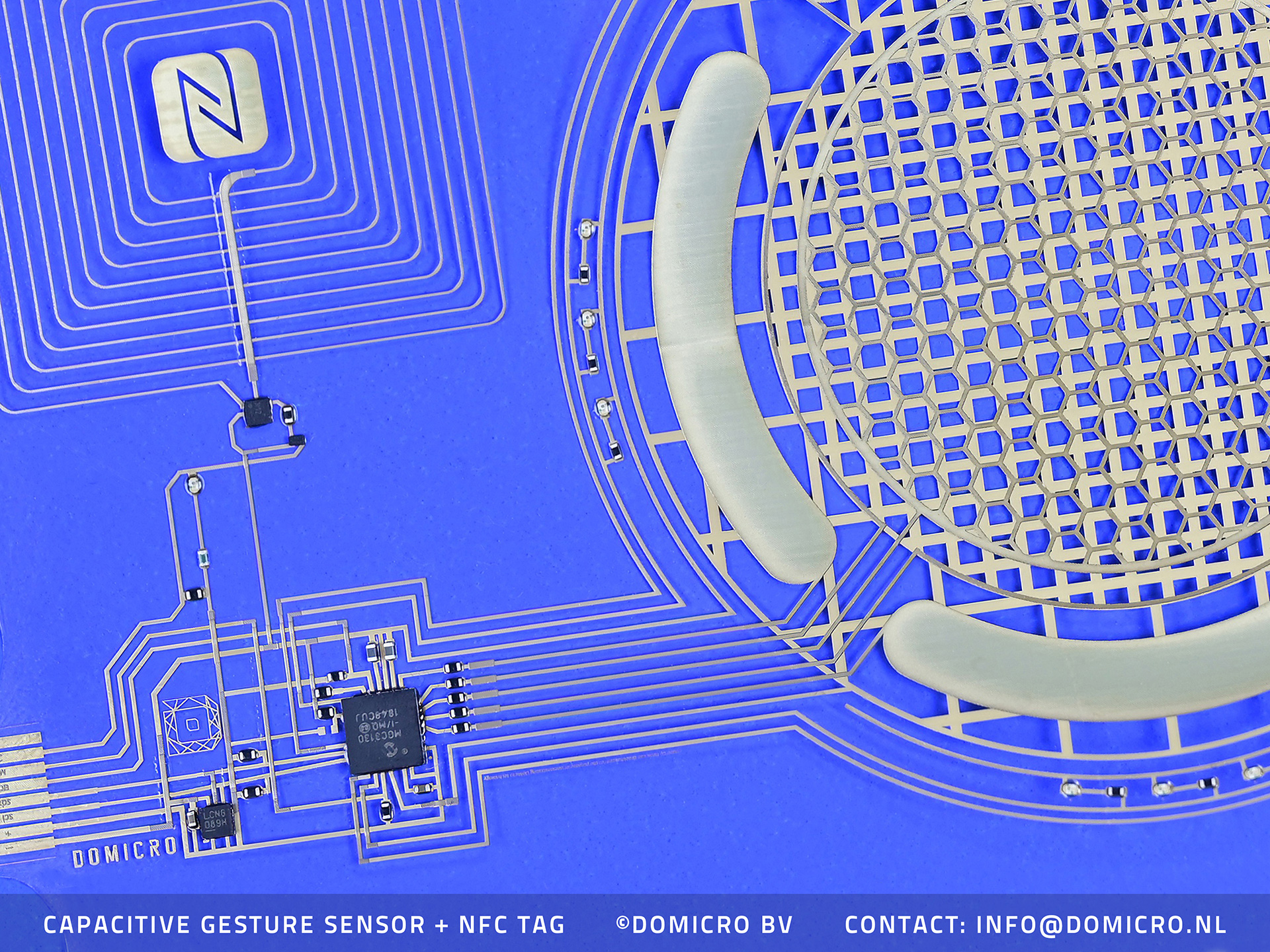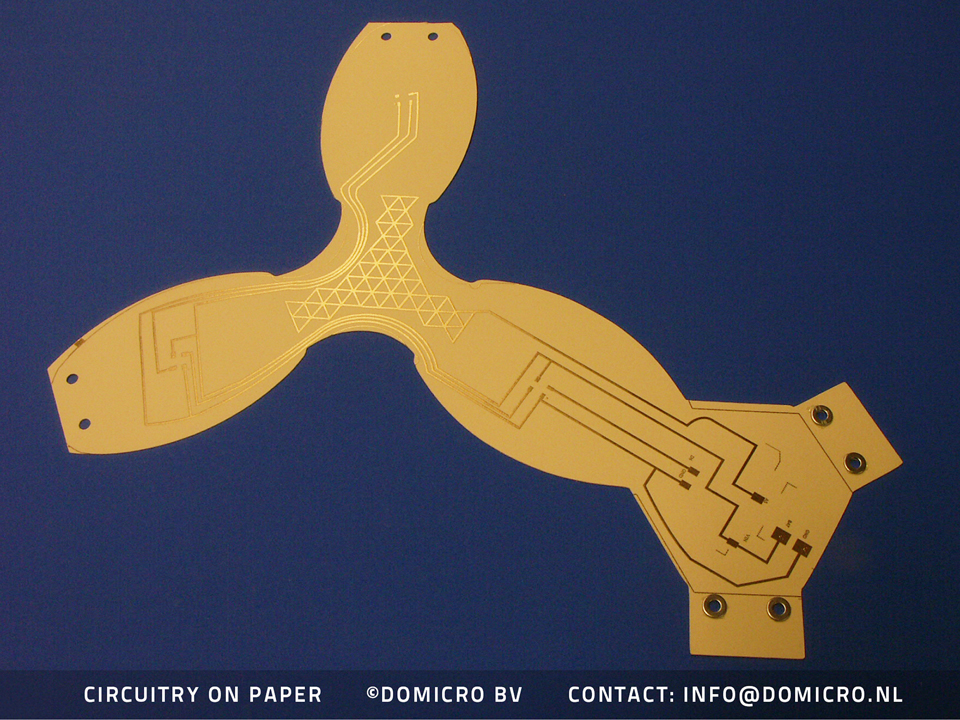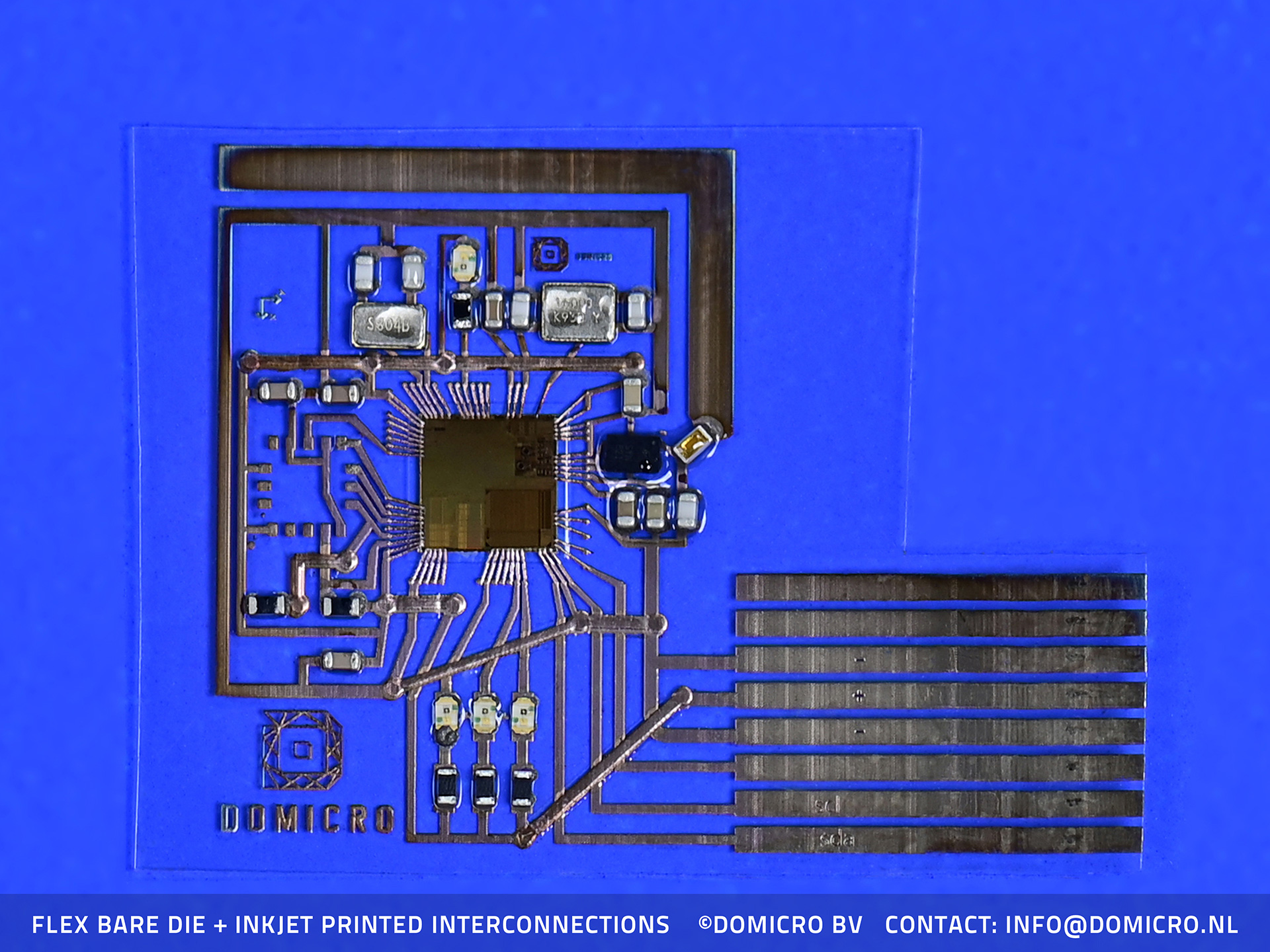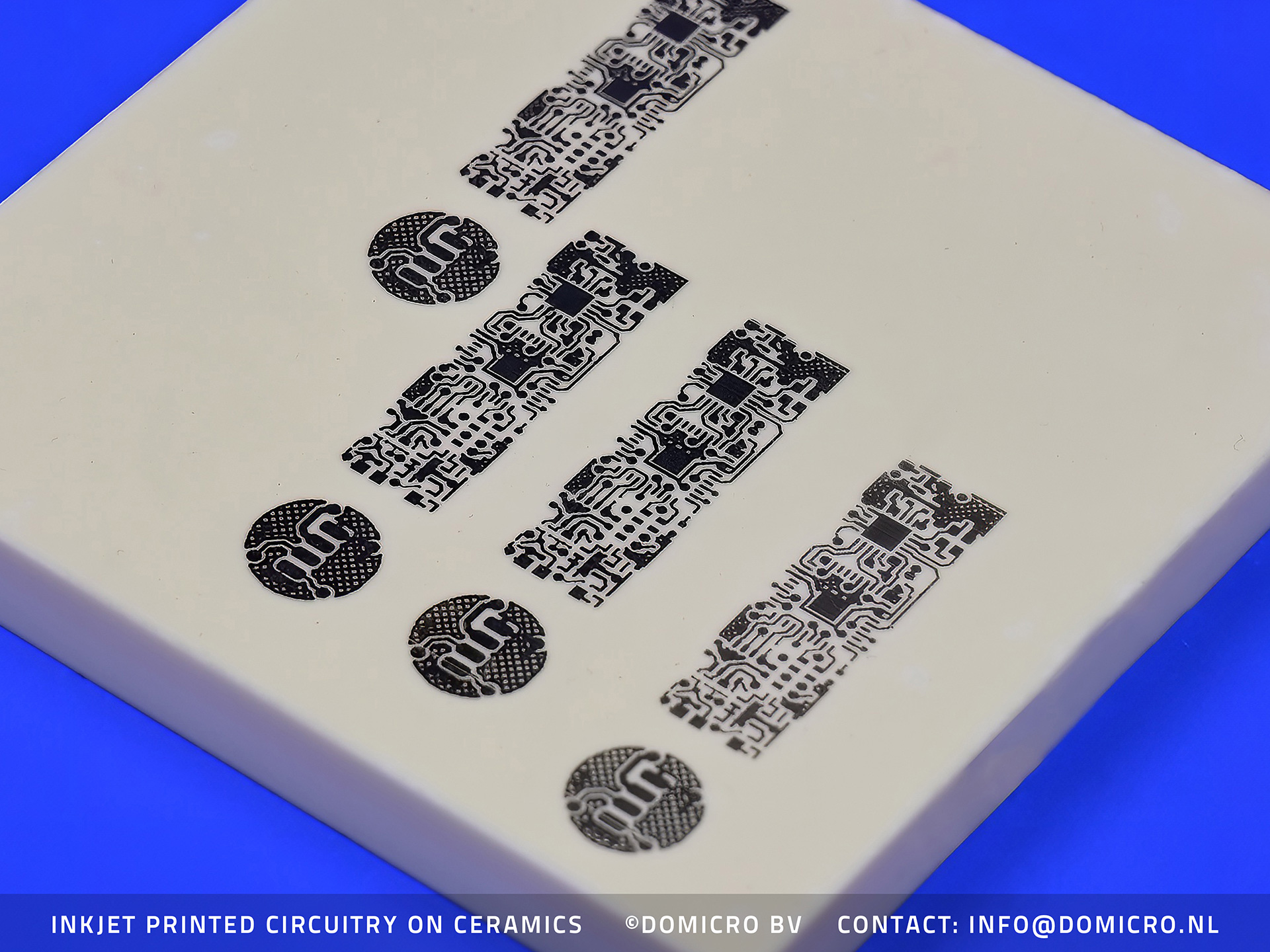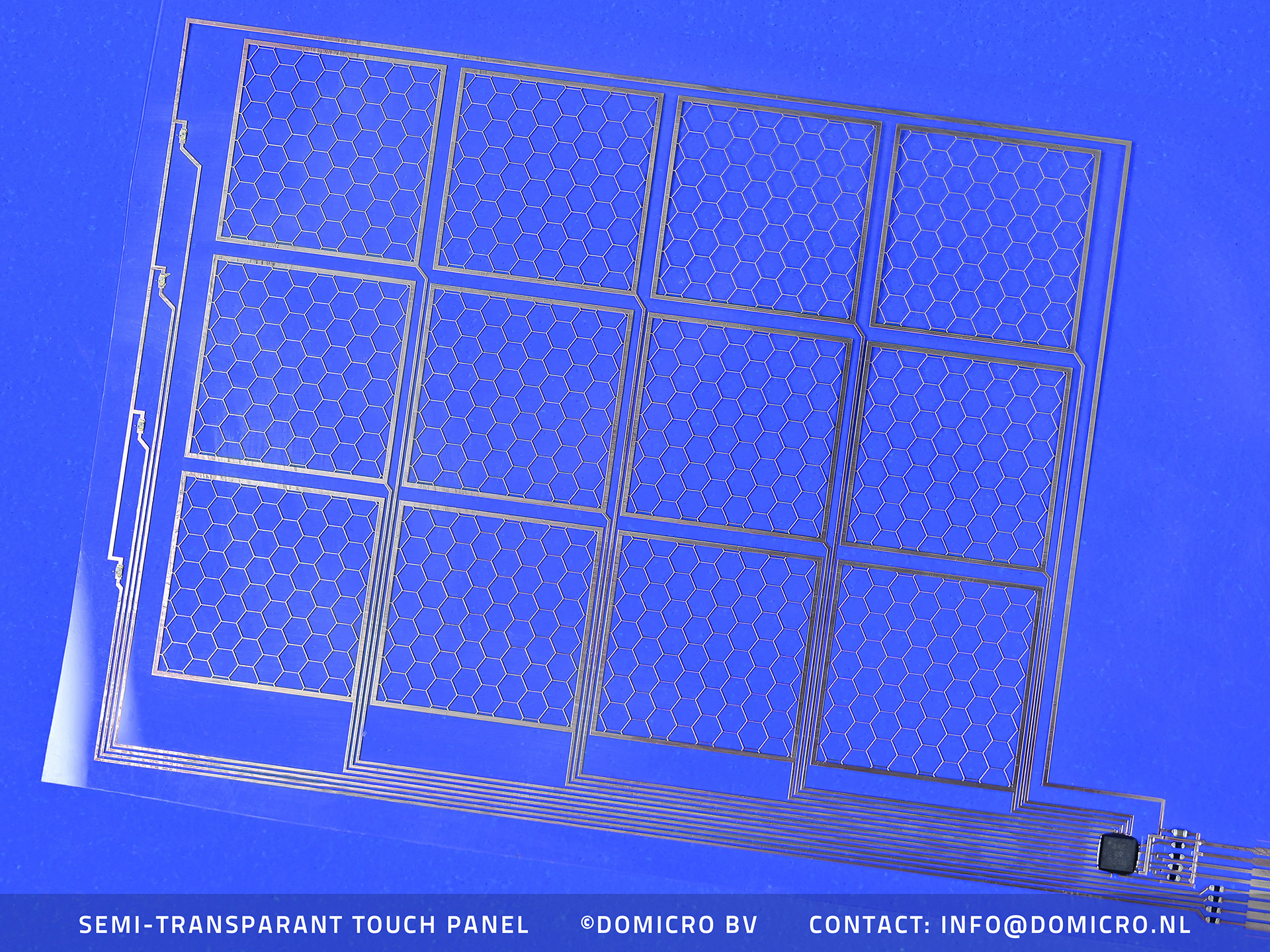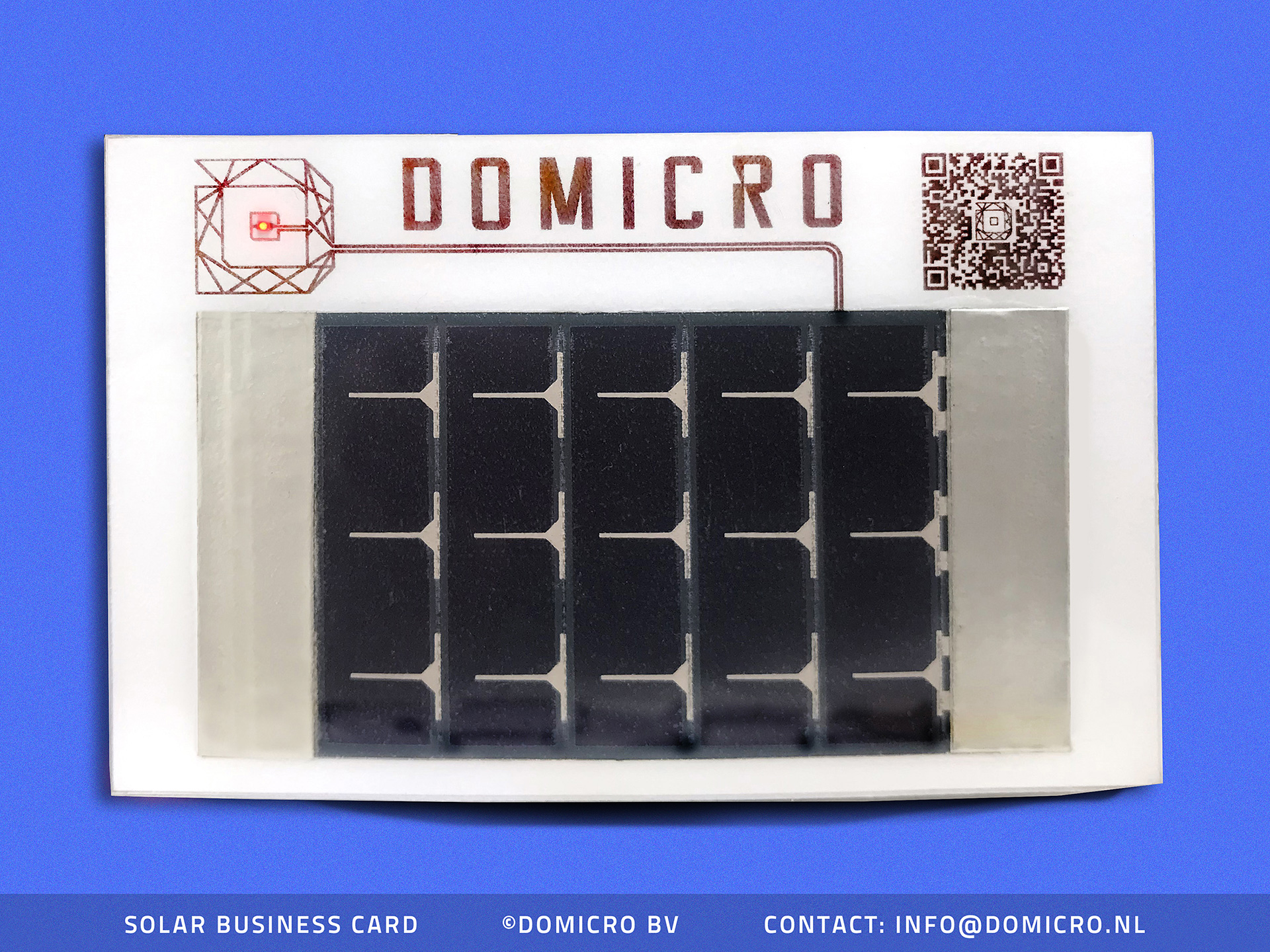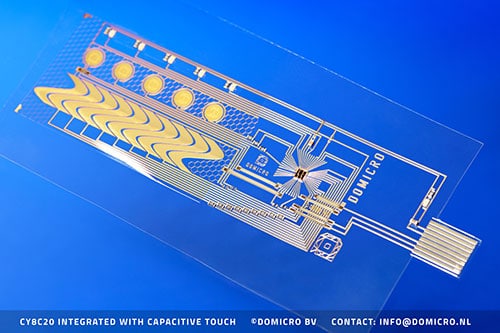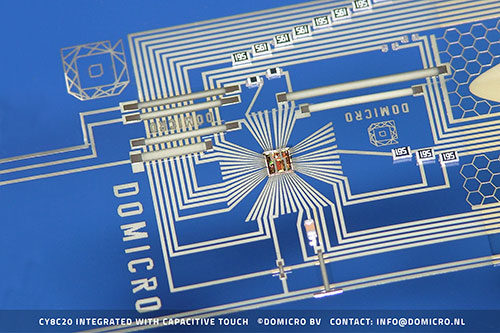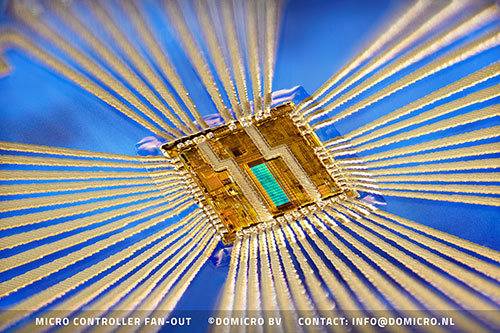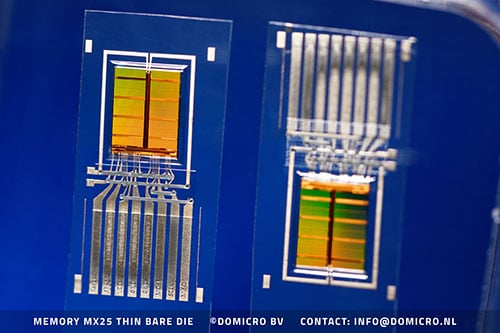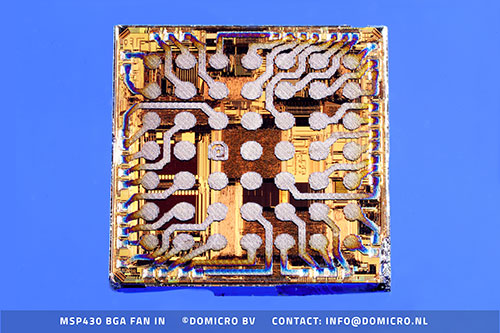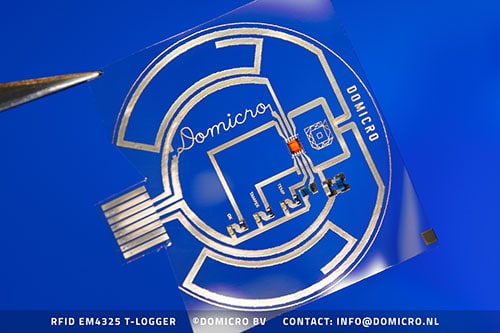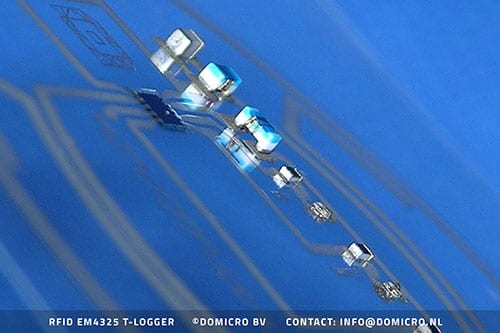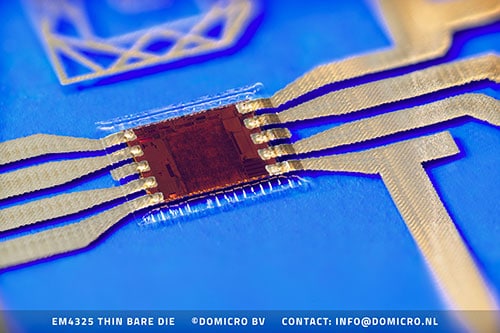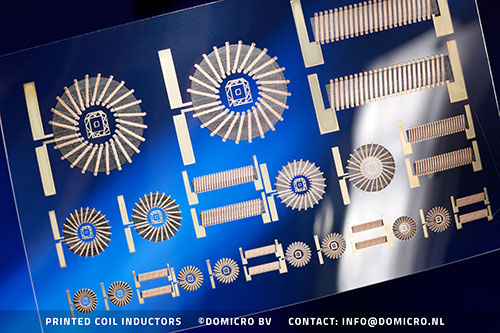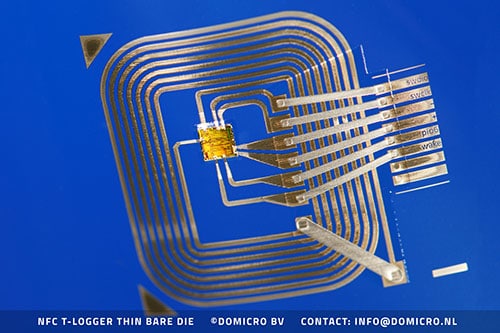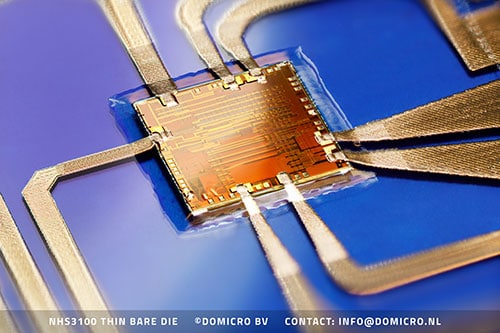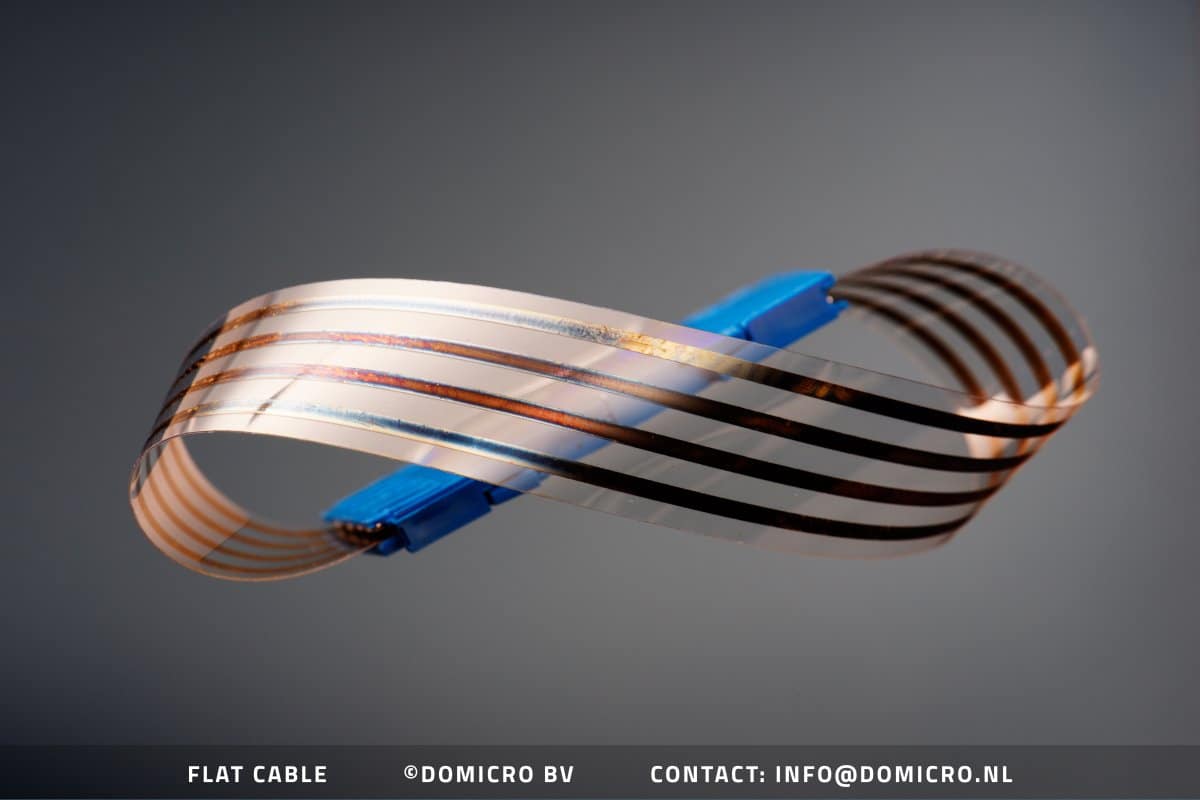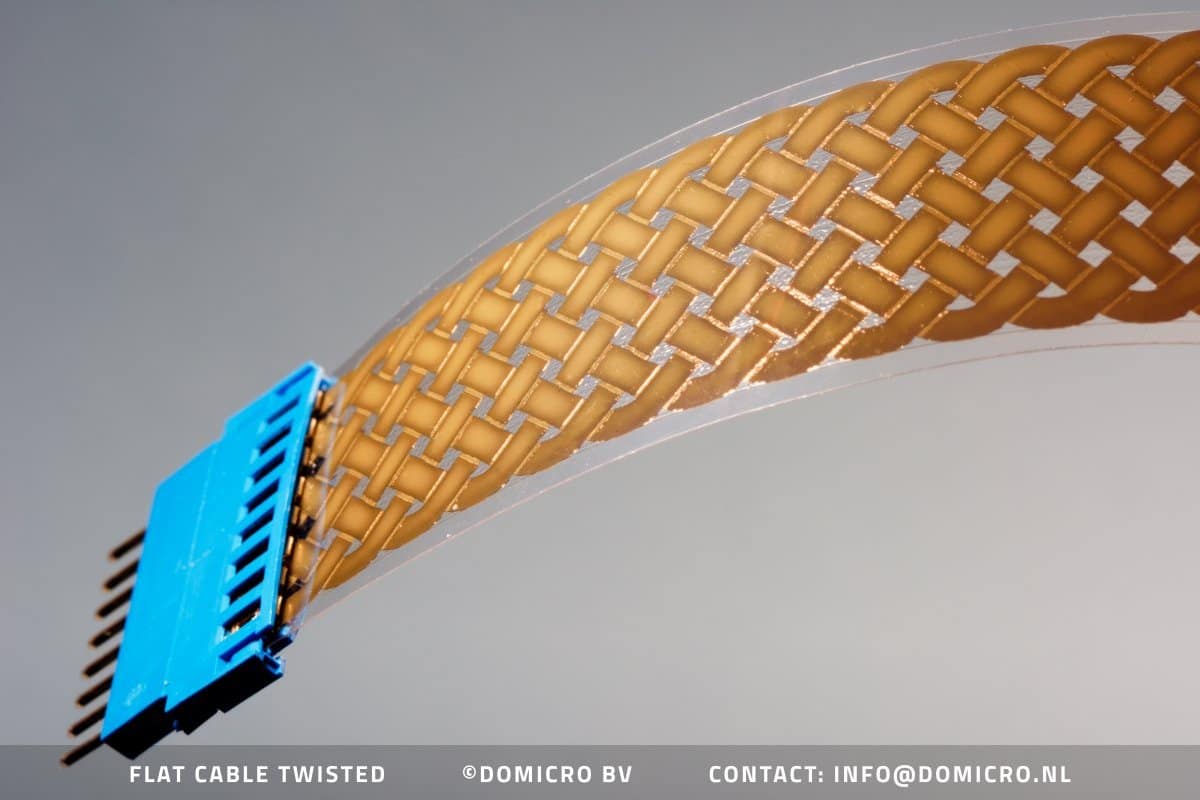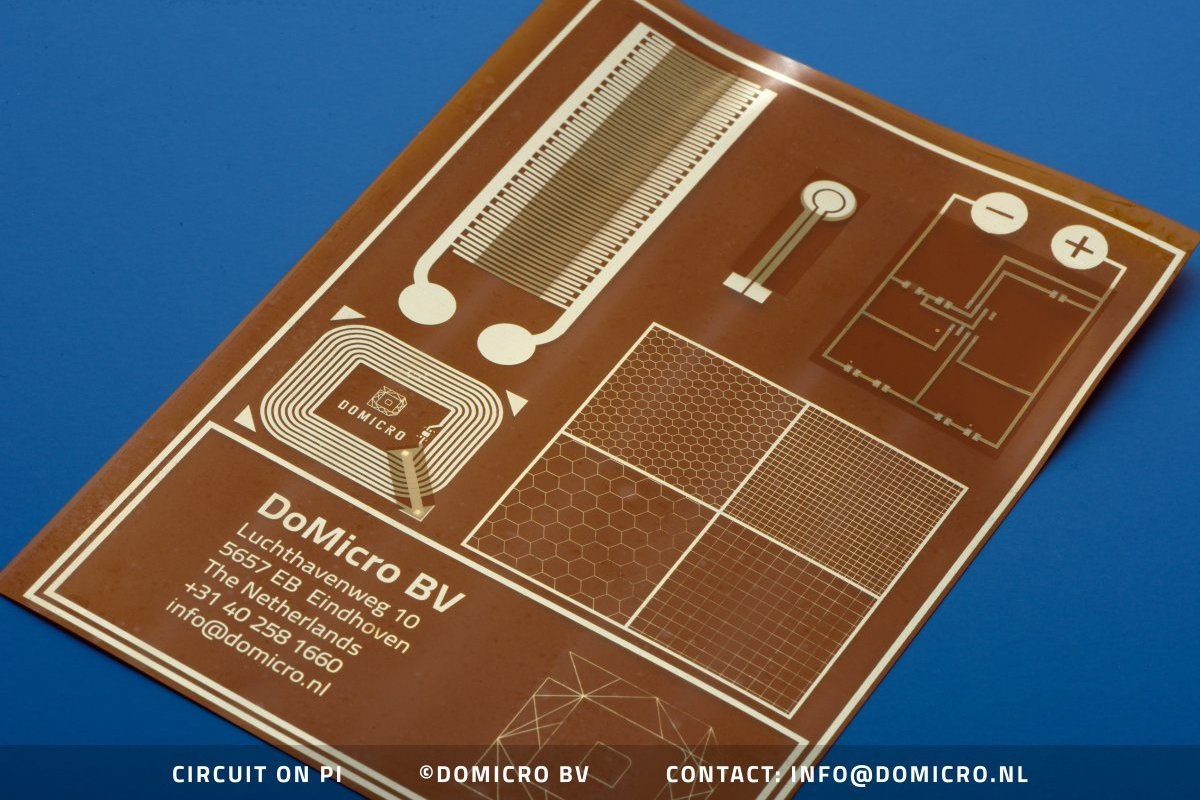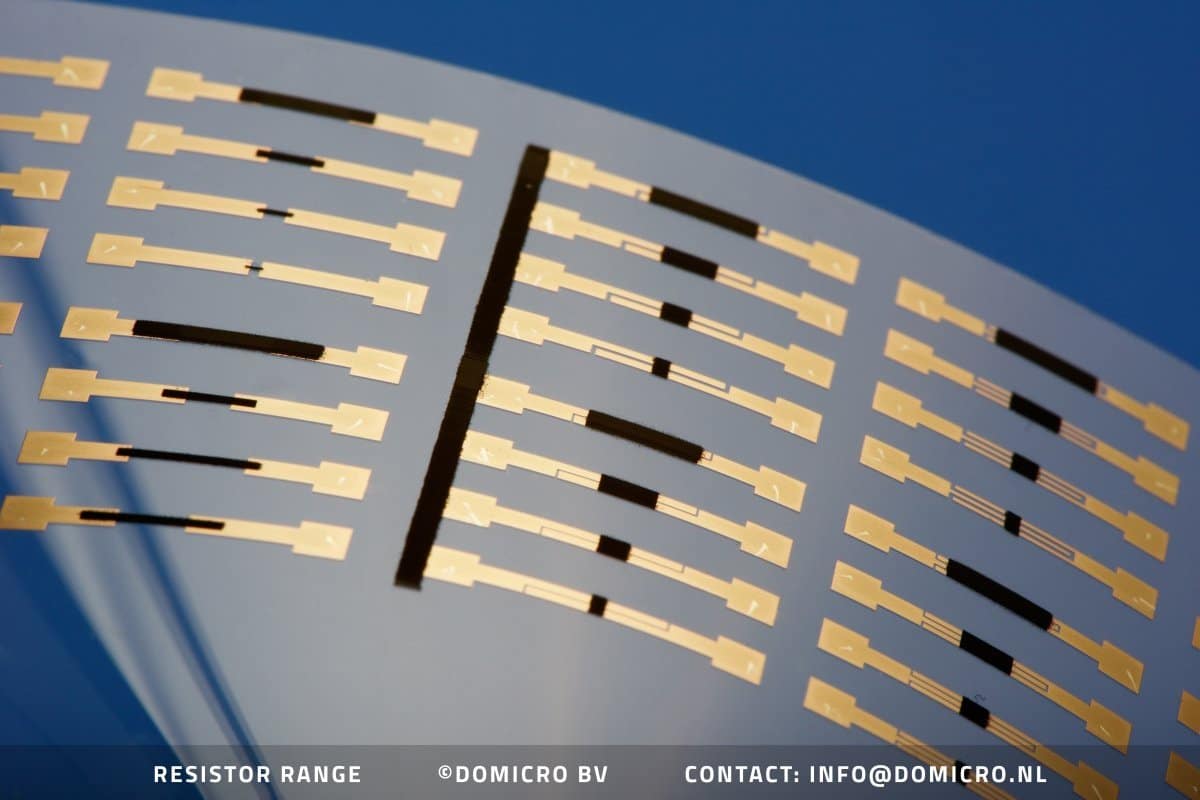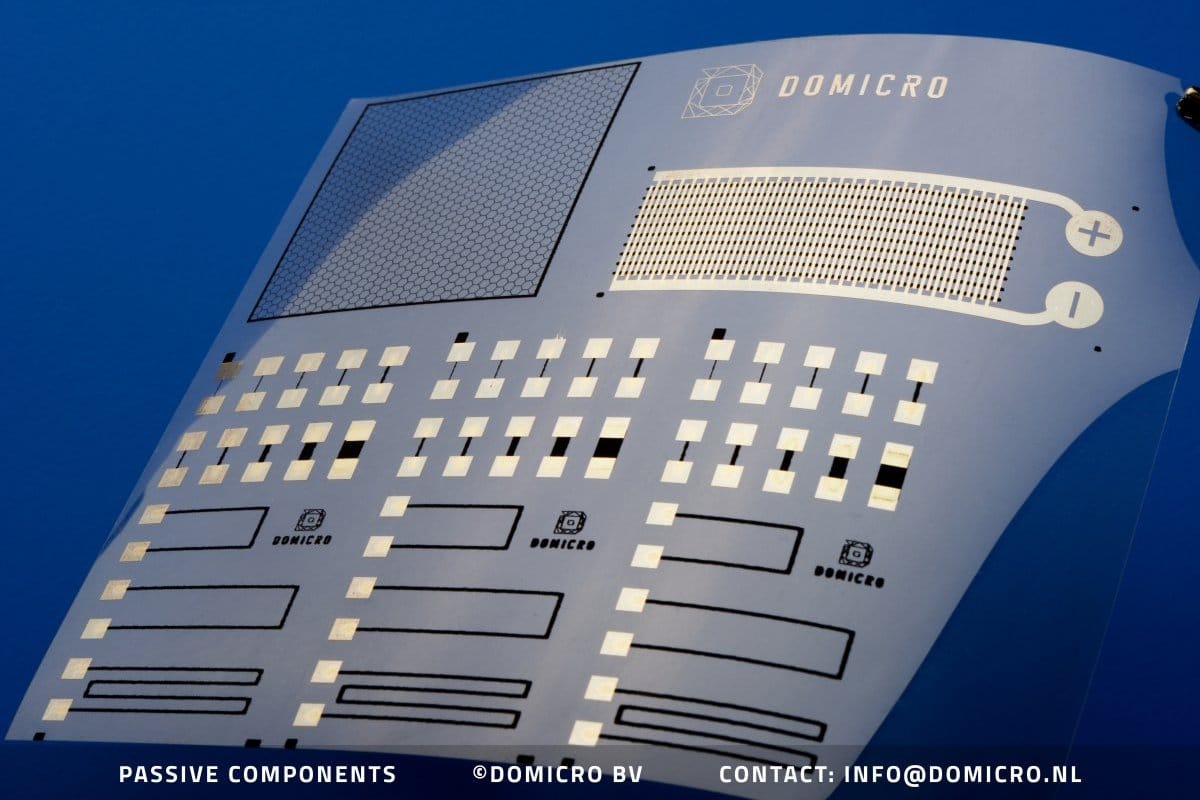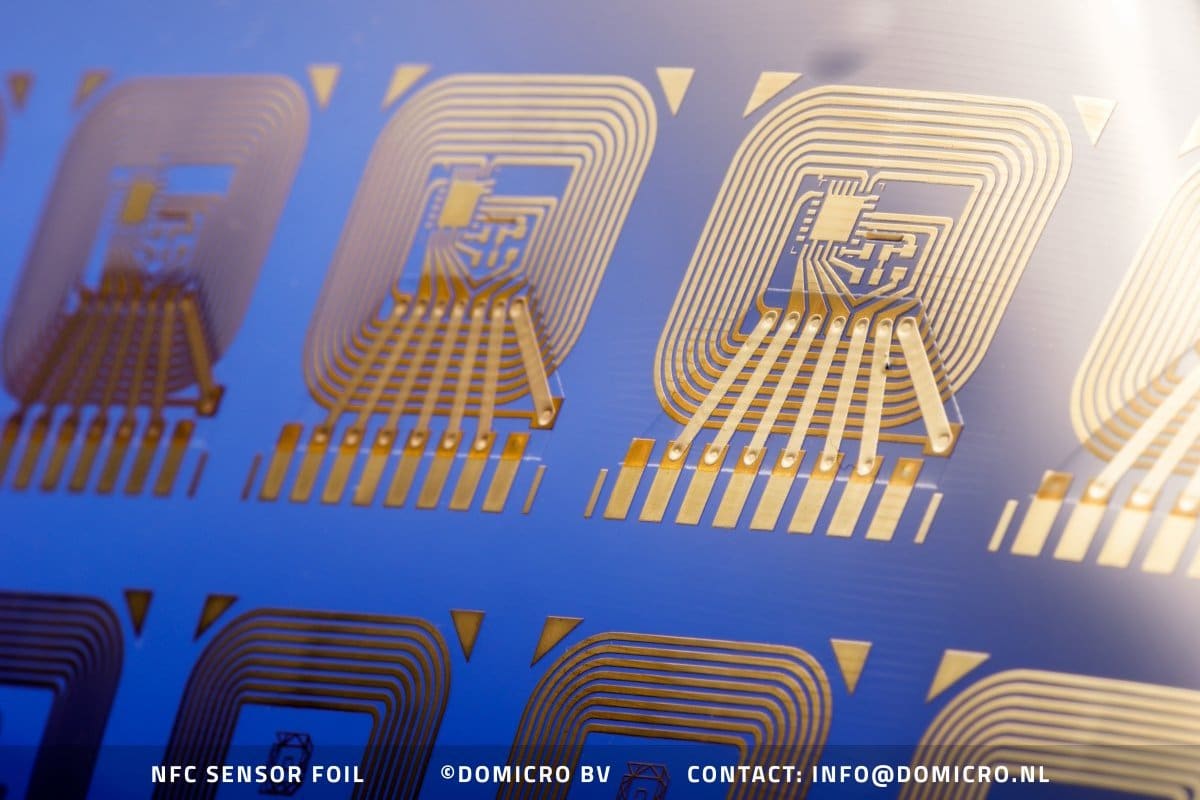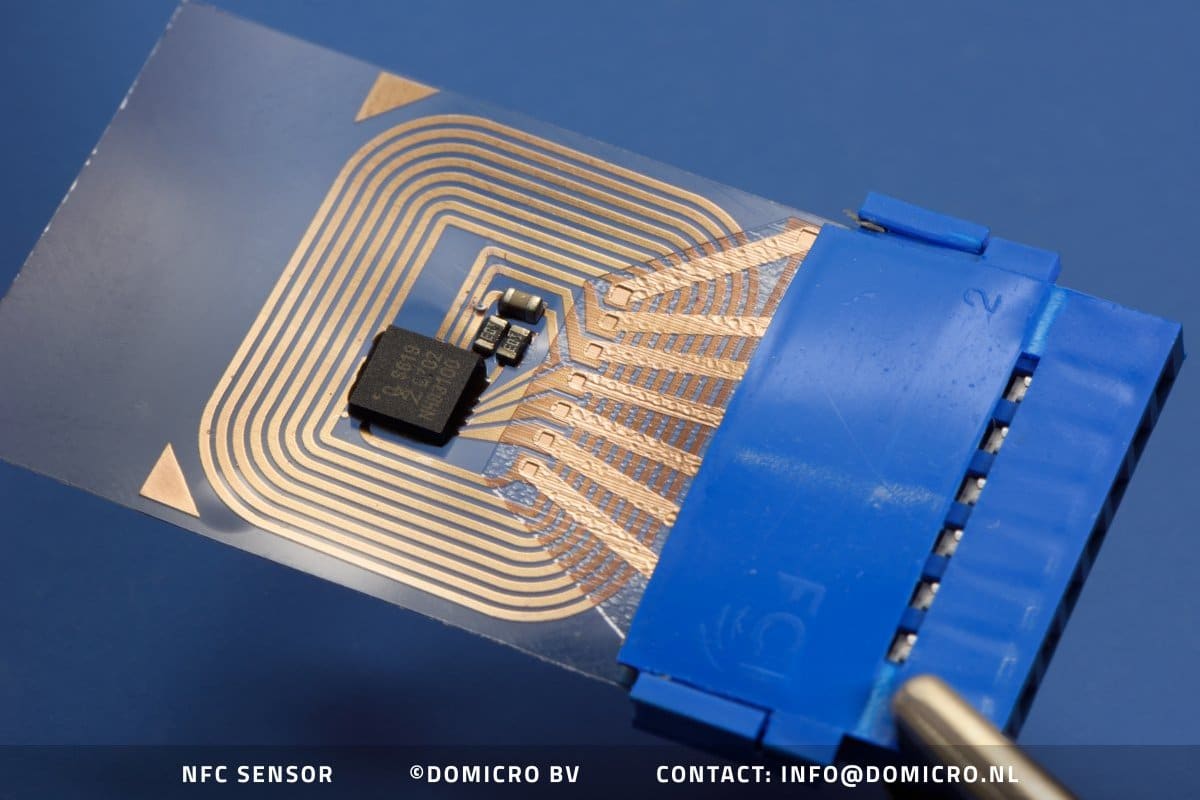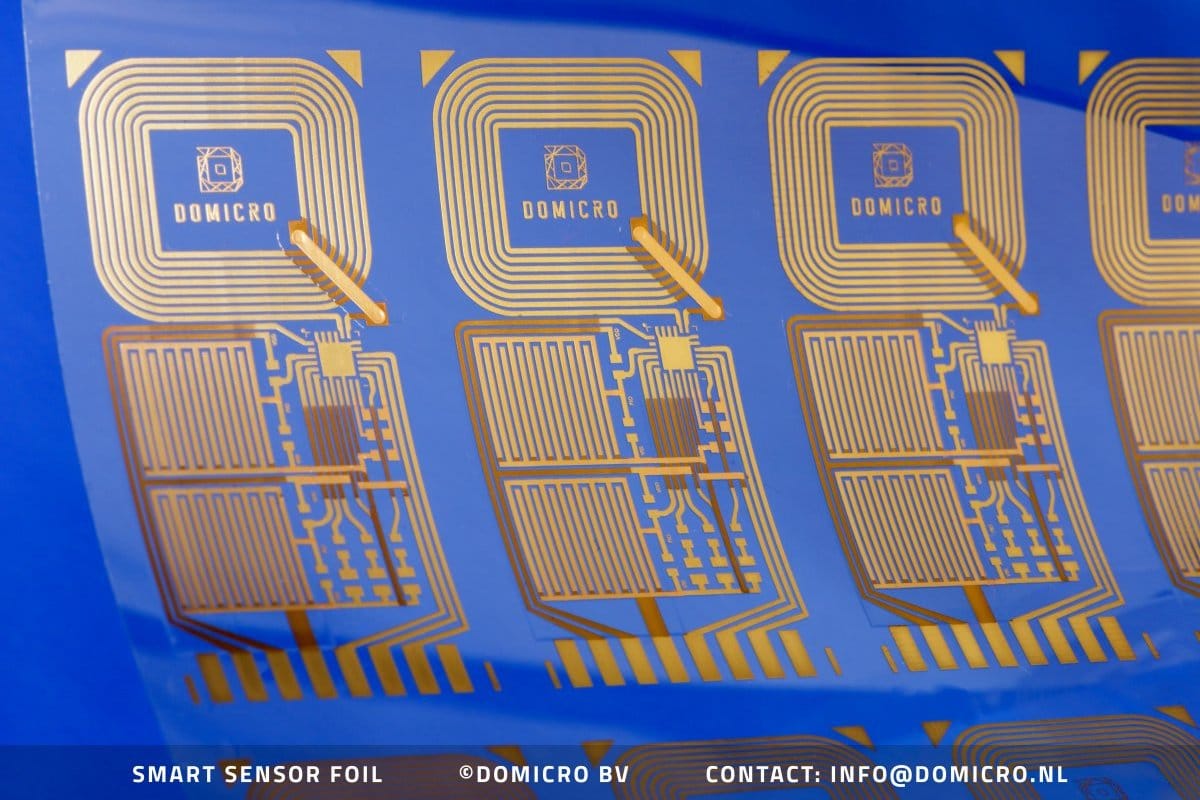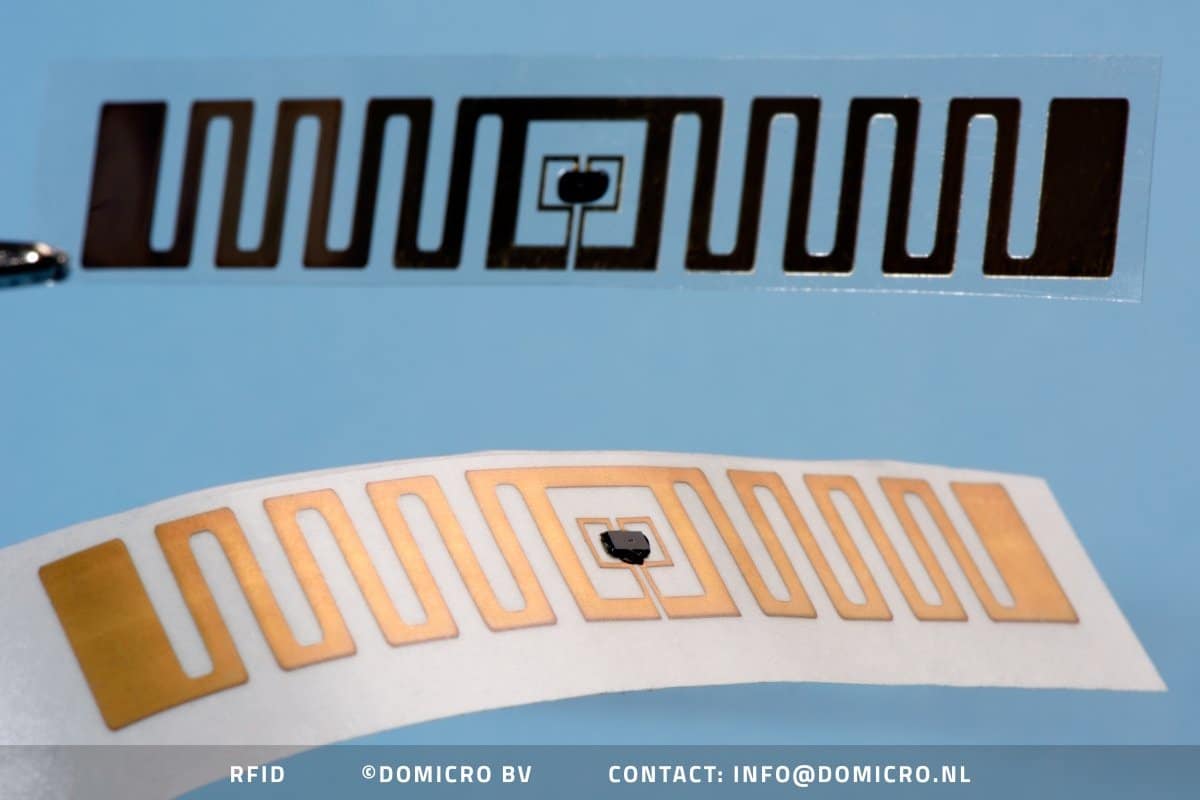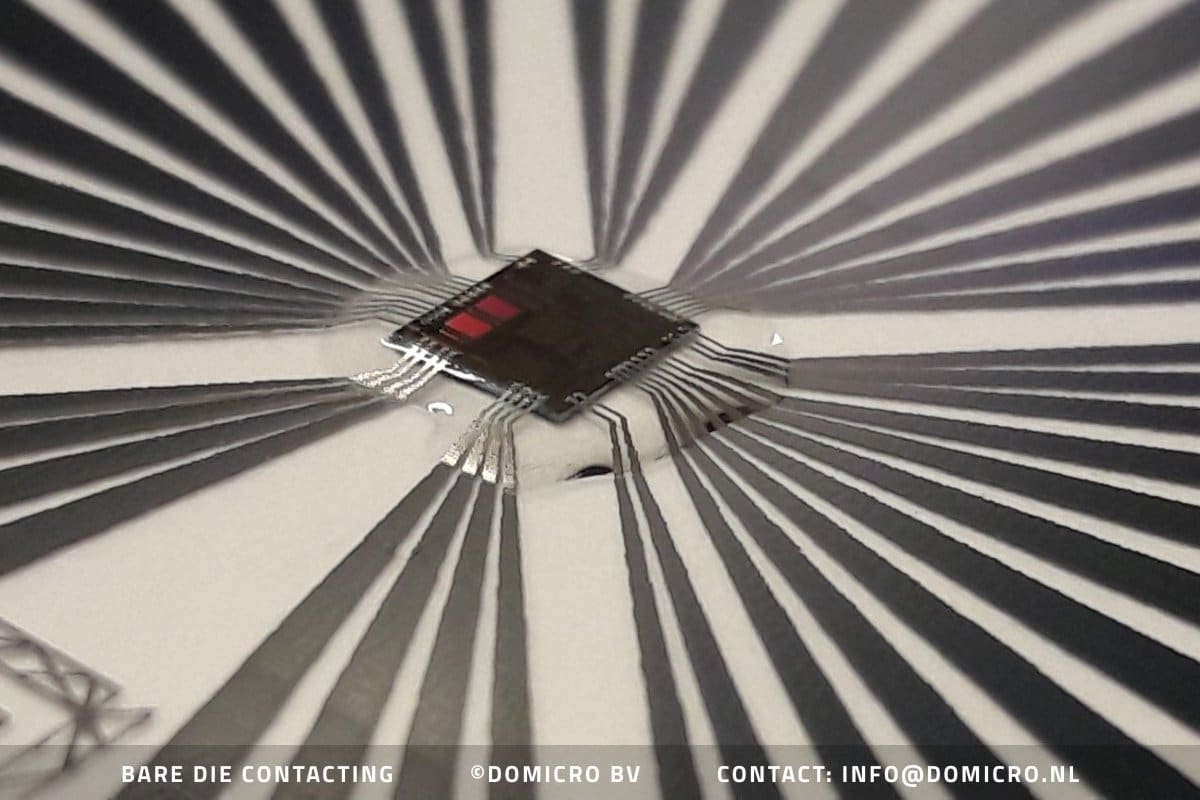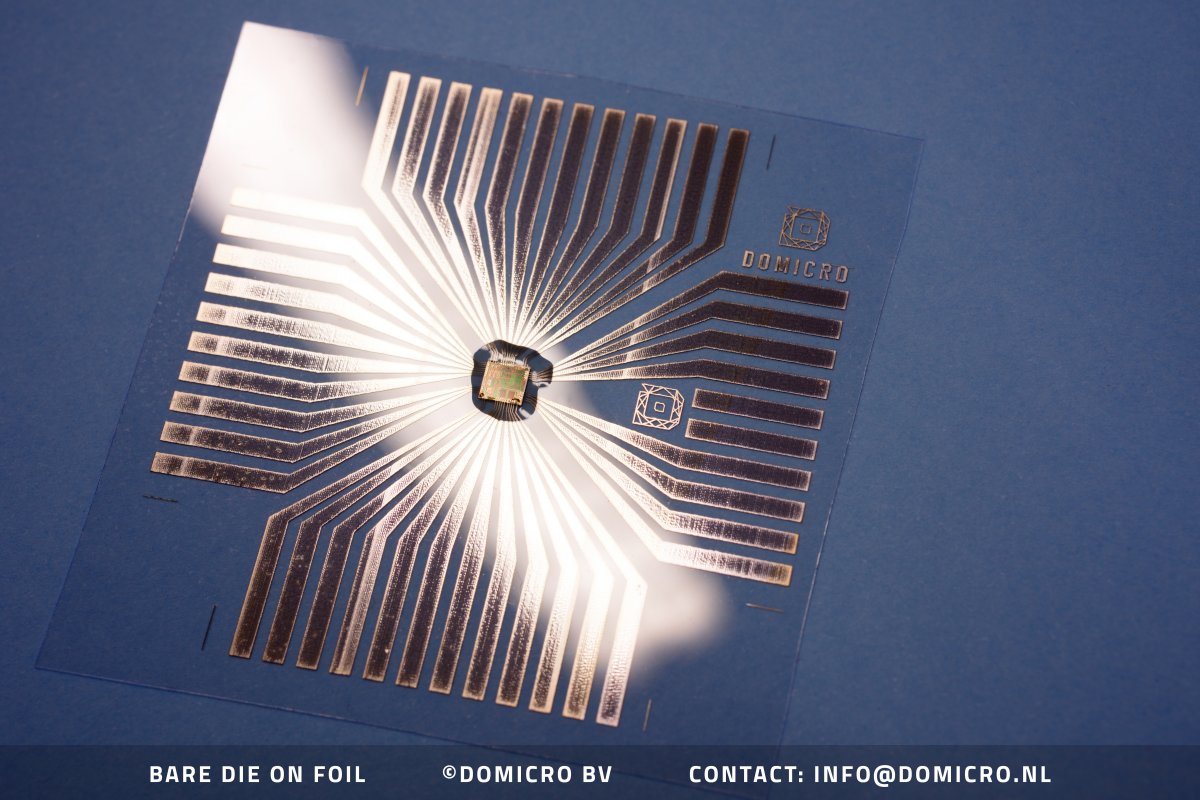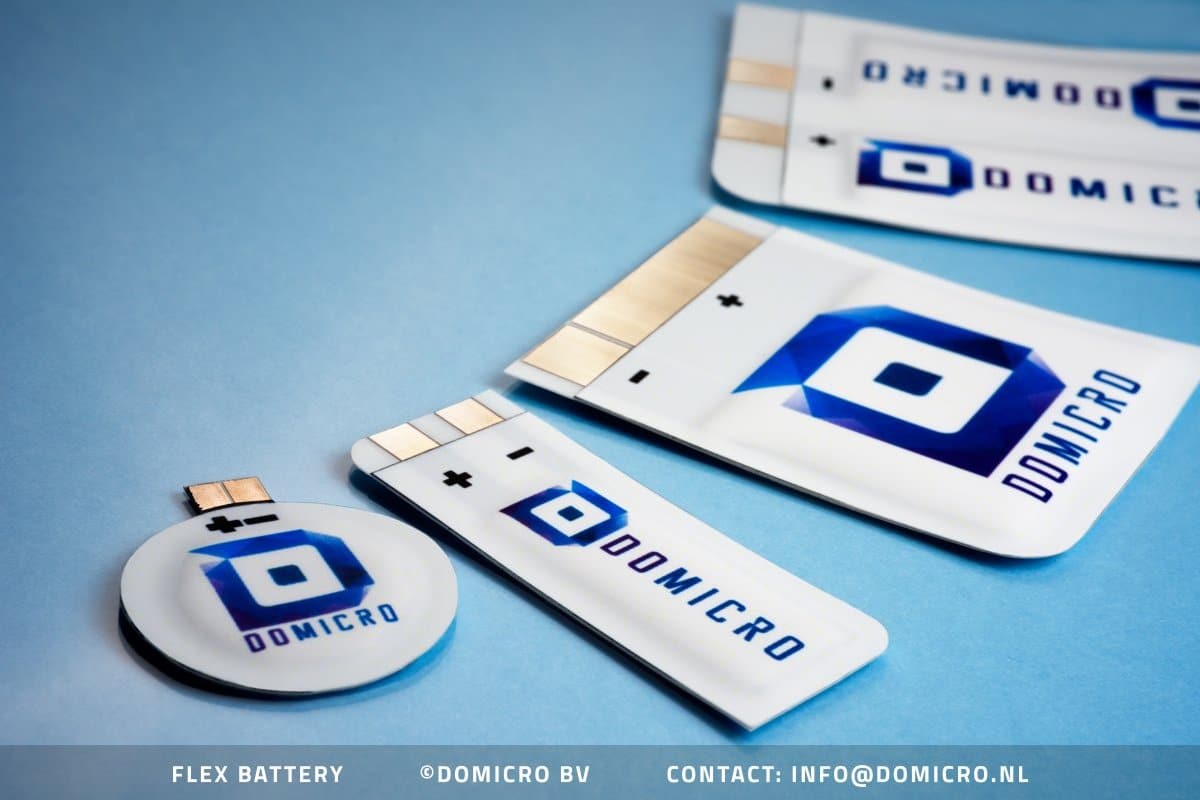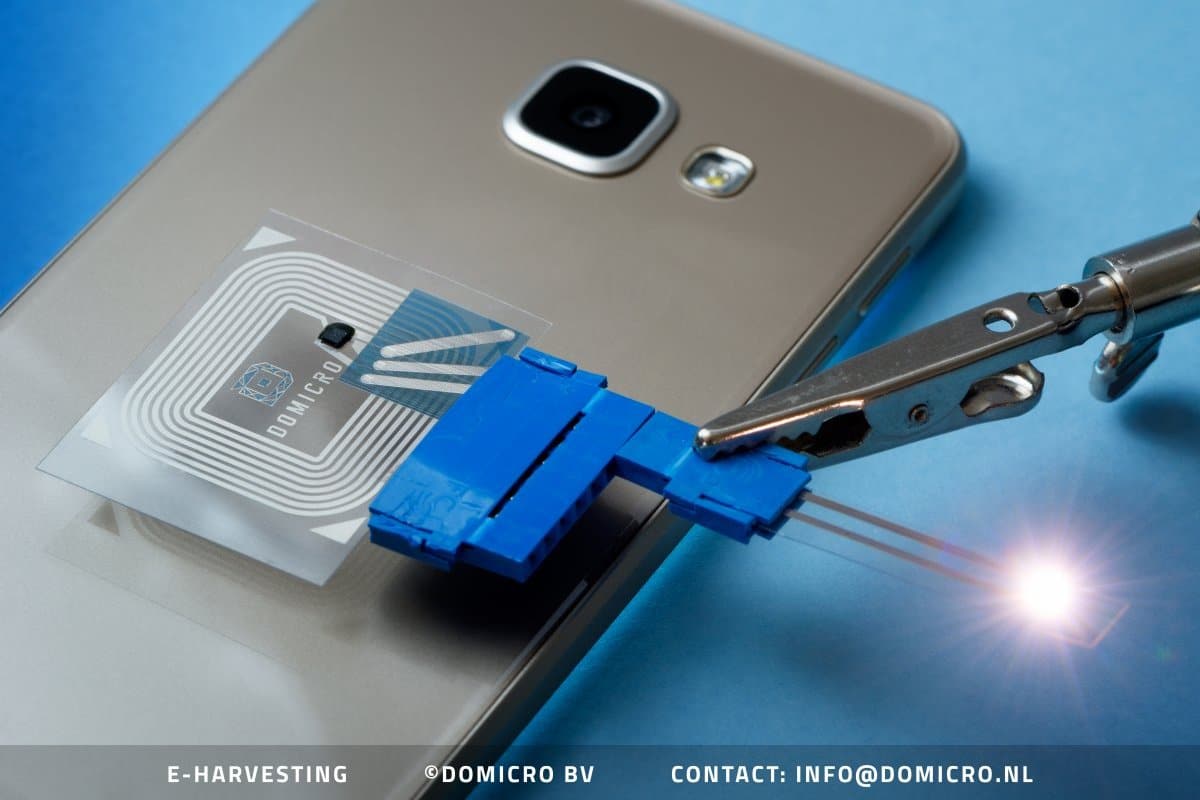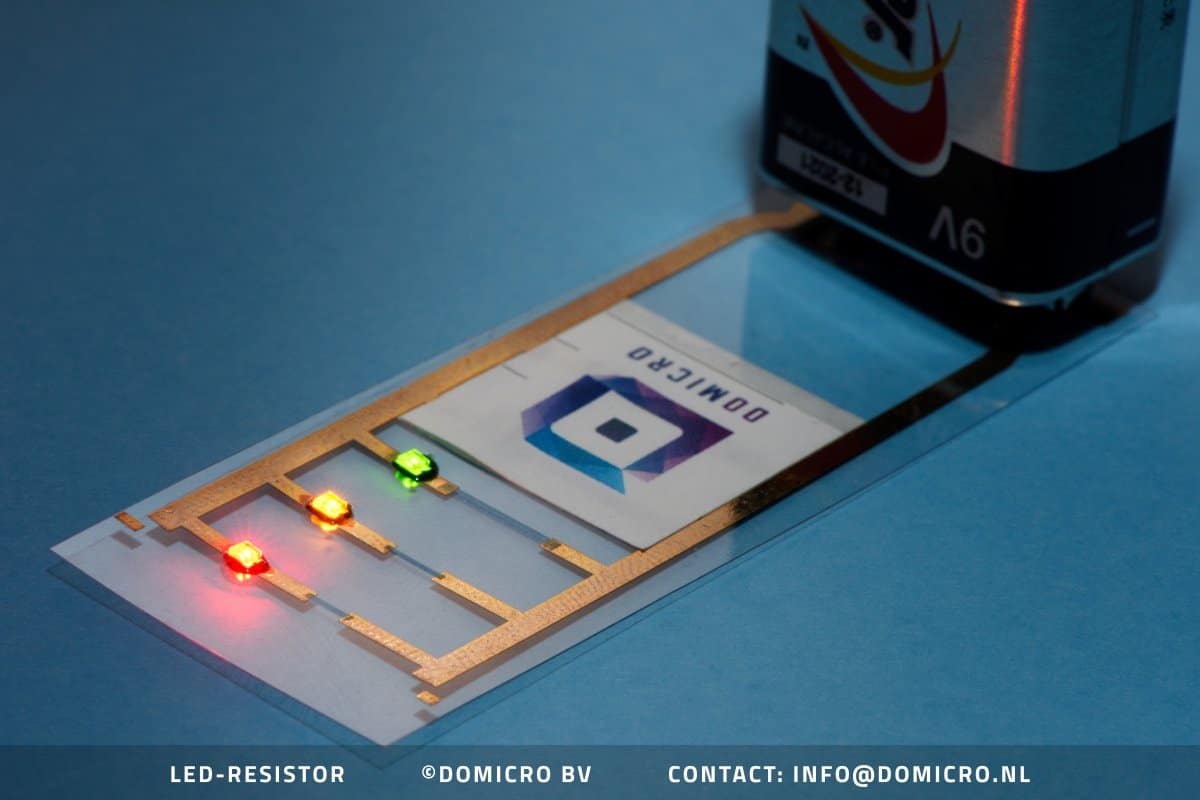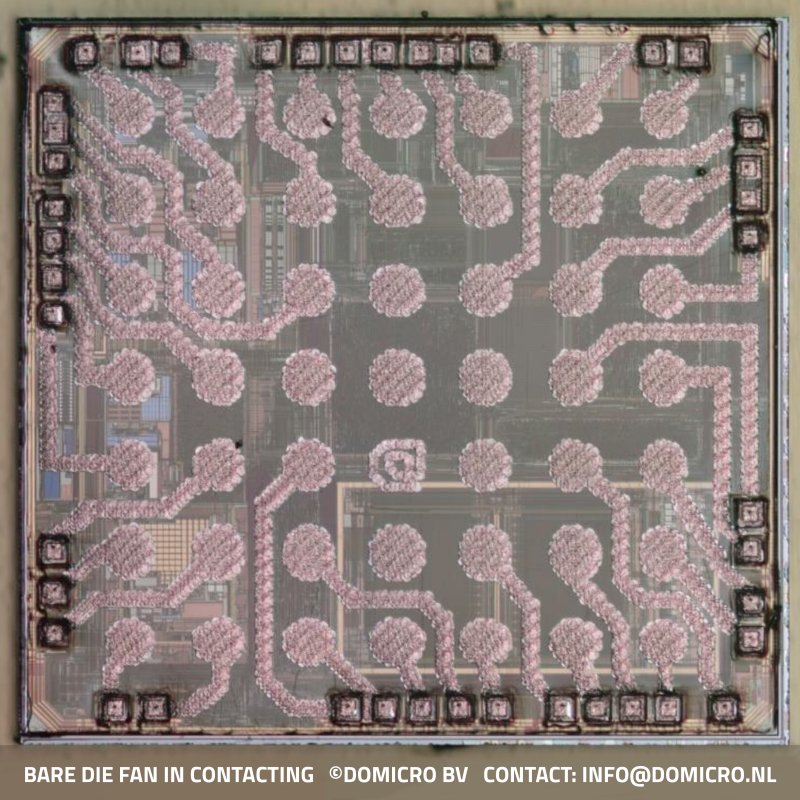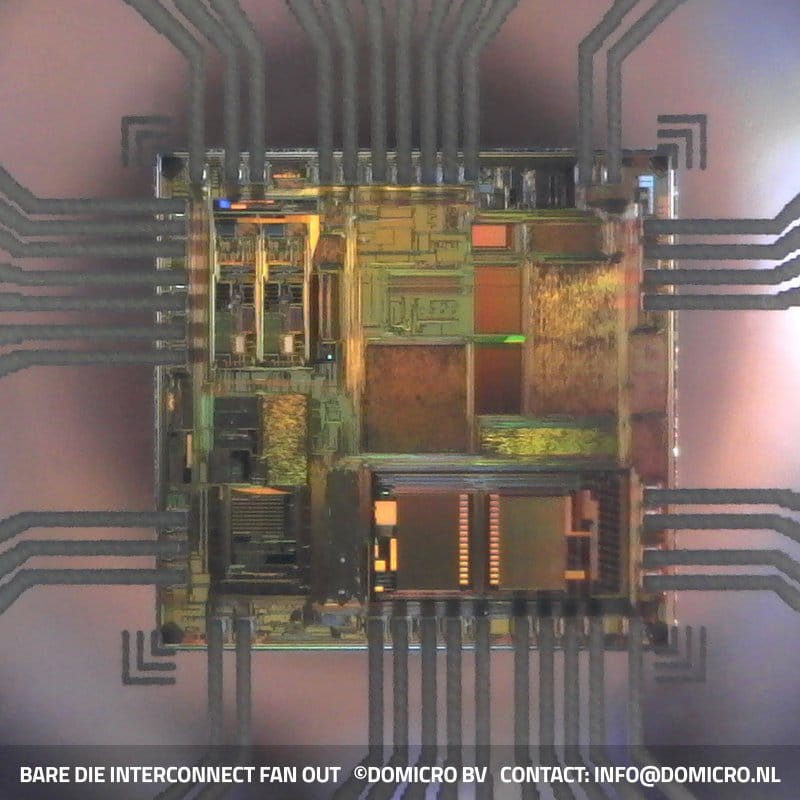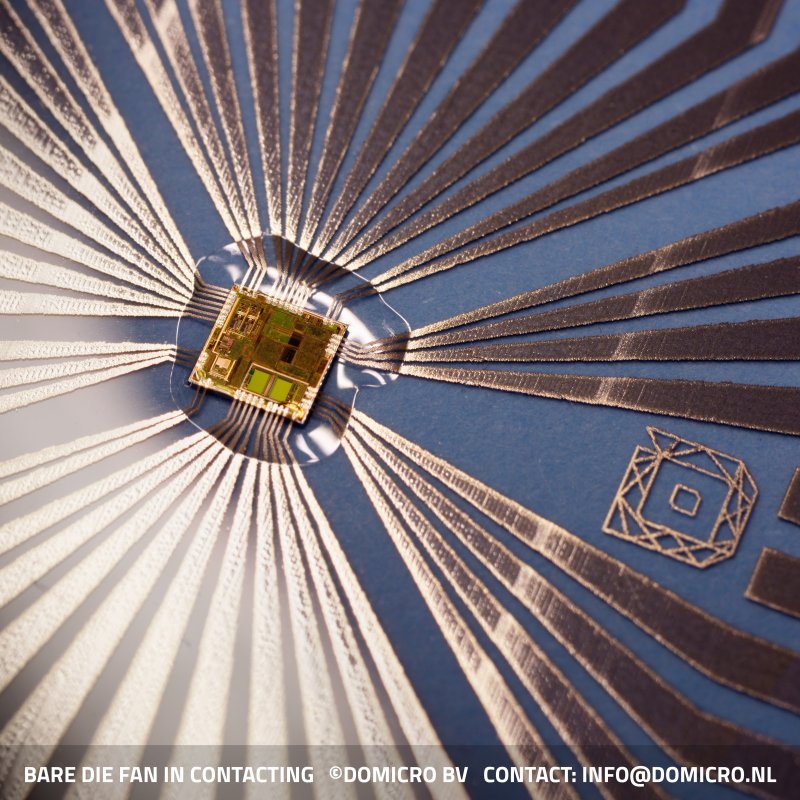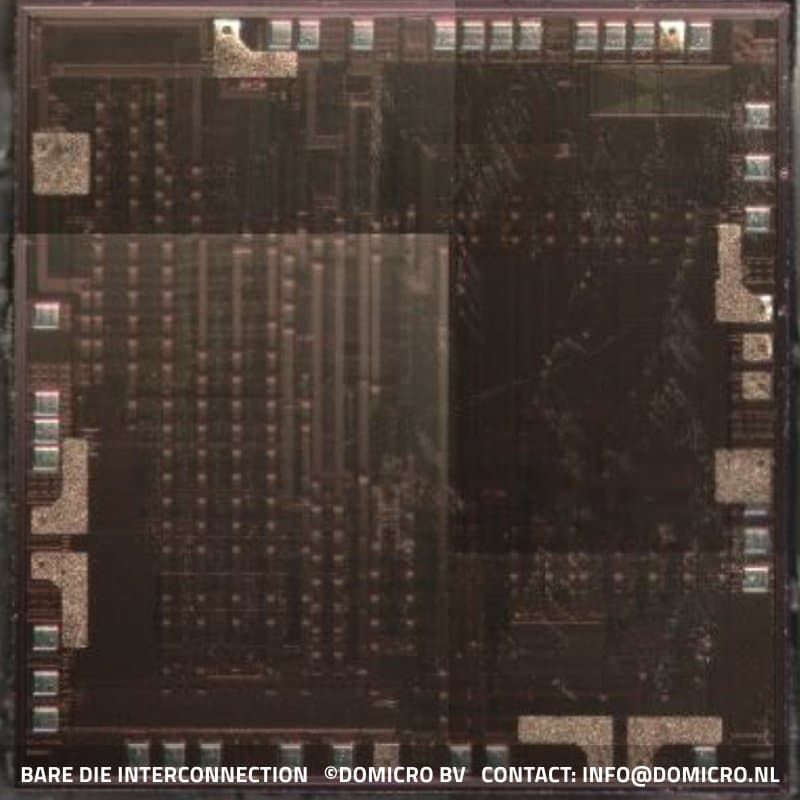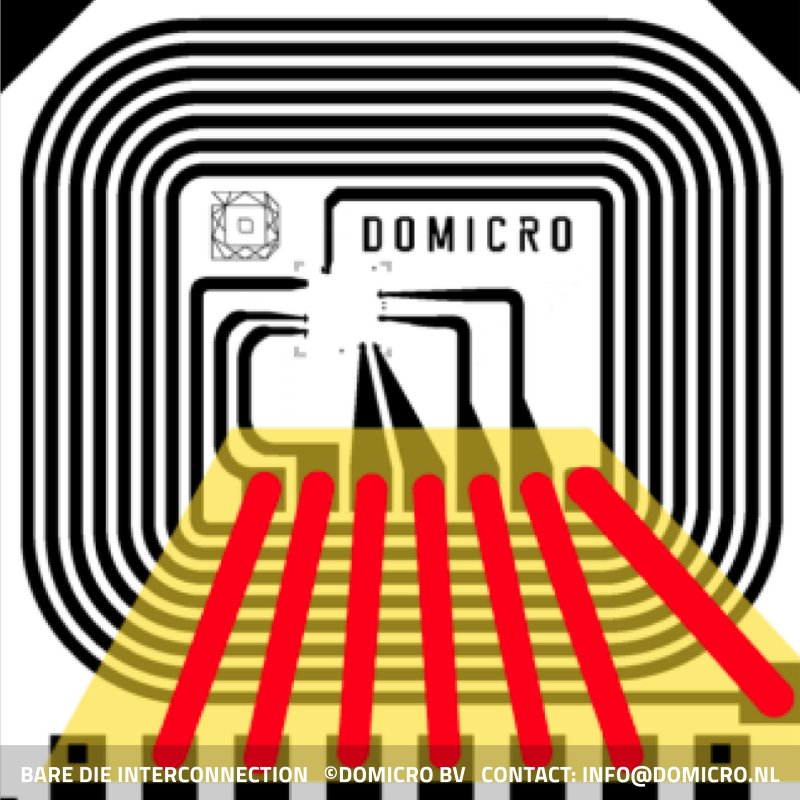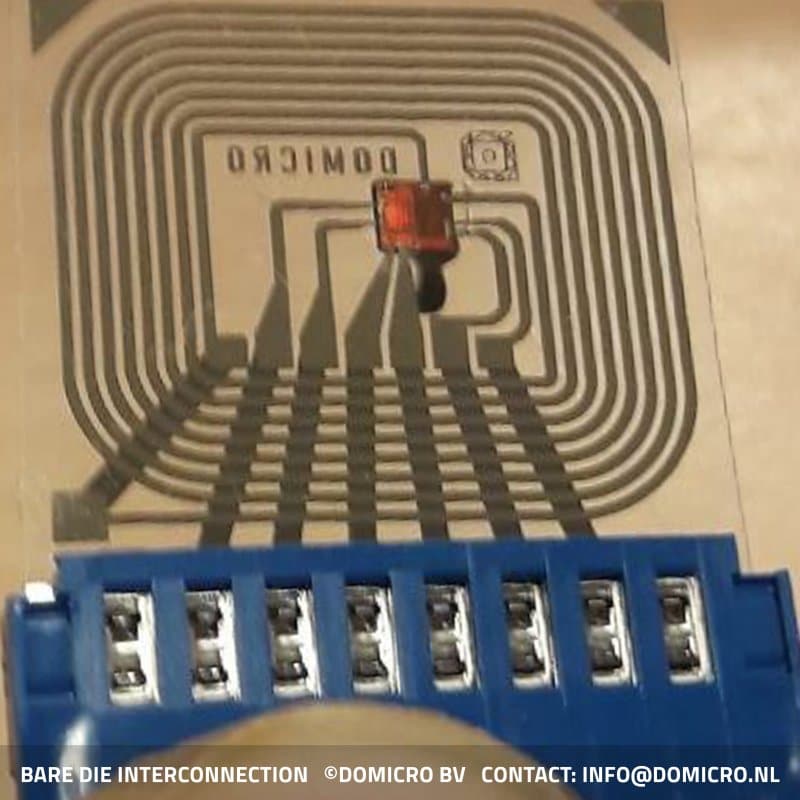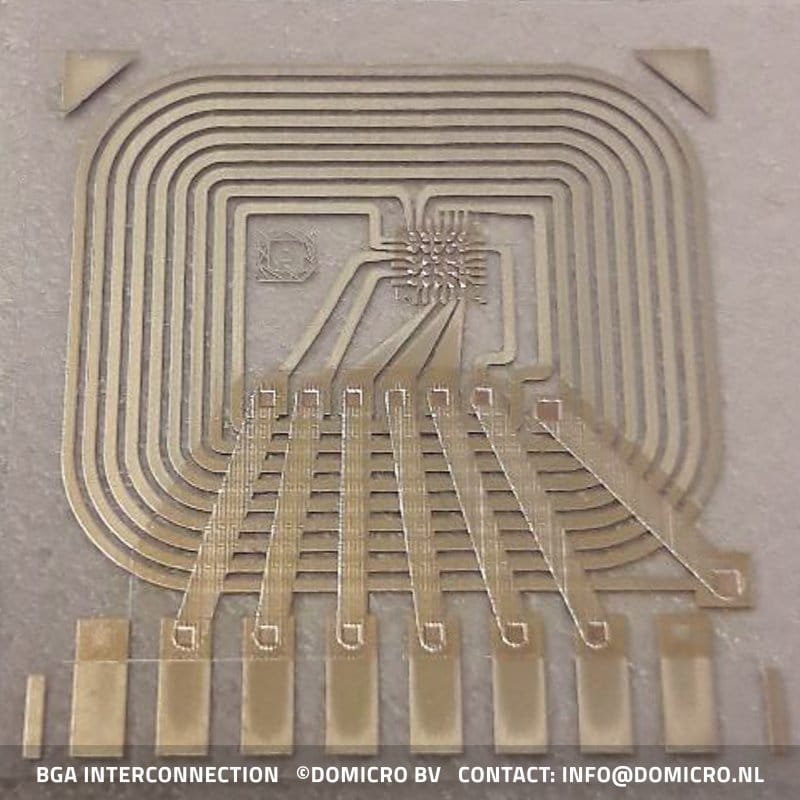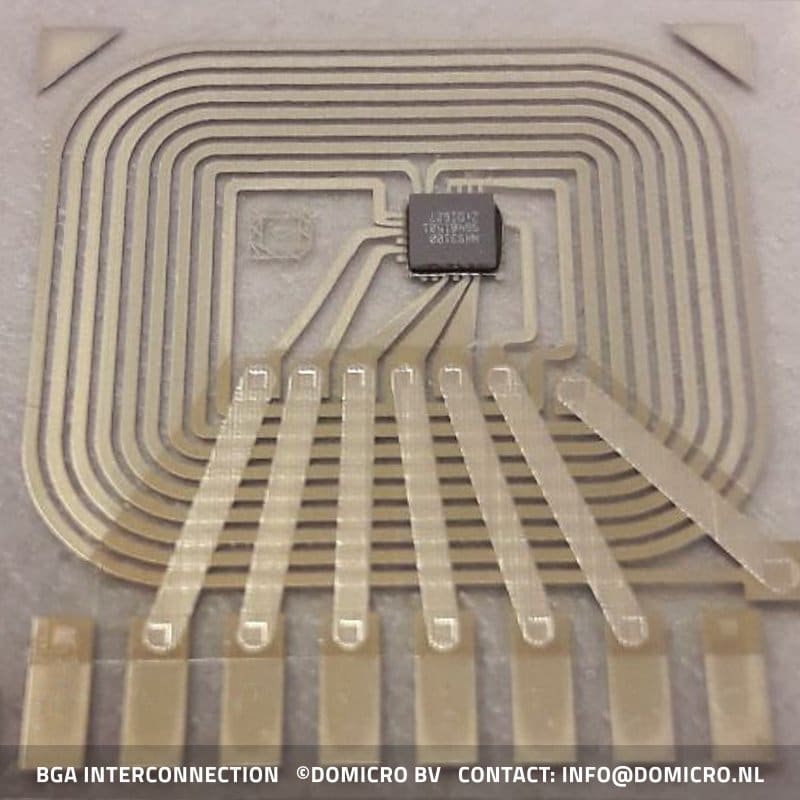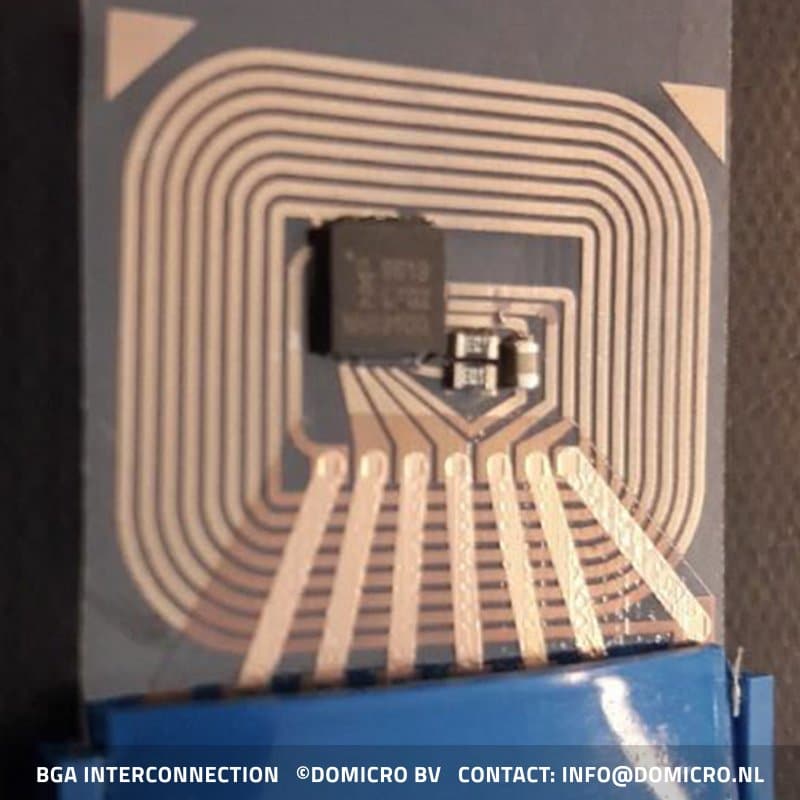 Via our partners
SENSOR & MEASUREMENT DEVICES
Long term experience in electronic device engineering, prototyping, calibration of production for physical quantities measurement. New approaches based on electric field and capacitance and nonstandard technical solutions for practical problems such as
Liquid levels
Substance composition
Object forms
Gas parameters
Ultrasonic transceivers
Spectrometric and colorimetric equipment
Automotive
Bio-monitoring and biometry
Robotics
Embedded technical systems
DIGITAL AND ANALOG DEVICES
Development of digital and analogue devices by
Modeling of electric circuit
Prototyping high end devices
High speed data assembly system
FPGA
Optical image detector
Testing and assembly
PCB DESIGN
Printed circuit board layout development
P-CAD, Altium Designer
Topology including production process requirements
Modeling signal propagation dynamic memory circuits, Ethernet, USB ports etc.
EMBEDDED SOFTWARE DEVELOPMENT
Embedded software development and debugging of
Microcontrollers
Operating systems
Communication protocols for embedded systems
Data transfer on hardware level
(network discovery, authentication, clear channel selection, control of connection etc.)
C, C++, C#
GUI, data visualization, image processing etc.
Connectivity (RS232, RS485, USB, Bluetooth)
Data processing algorithms, filtration, analytical processing of data