DoMicro participated as an exhibitor at the LOPEC 2023 in München, Germany. There was a lot of interest in the development of sustainable products. The demonstrator of a solar-powered business card was well received. It illustrates how DoMicro supports the transition to sustainability with application support and technology development.
LOPEC is a key event for highlighting trends and opportunities with flexible, organic and printed electronics. We enjoyed discussing the latest news on applications and advancements in Flexible Hybrid Electronics (FHE) and showing our state-of-the-art technology for advanced applications. Demonstrators include a gesture sensor, wireless IoT devices, samples from technology development, samples with new materials and many others.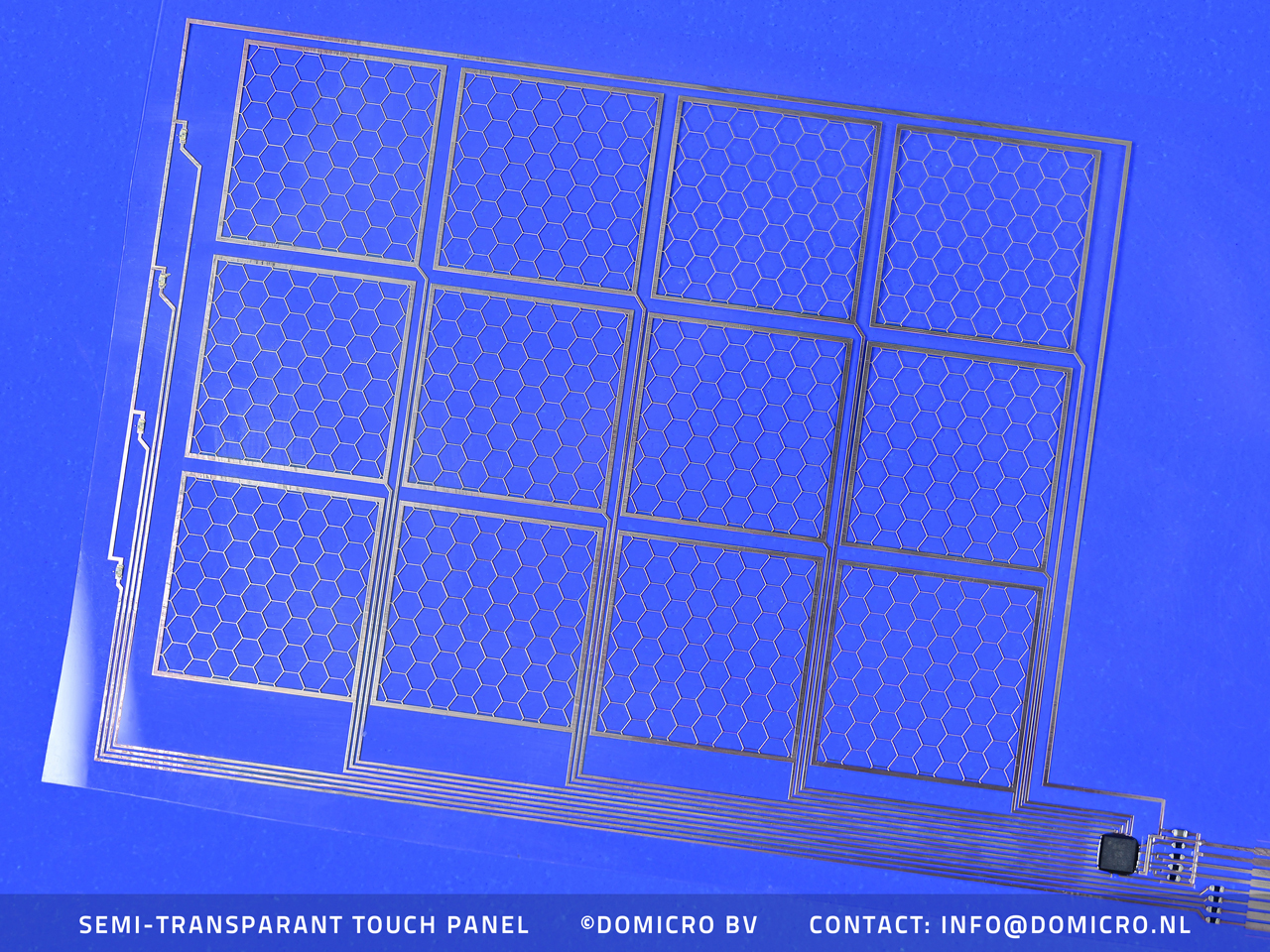 Semi-transparent panel for touch sensor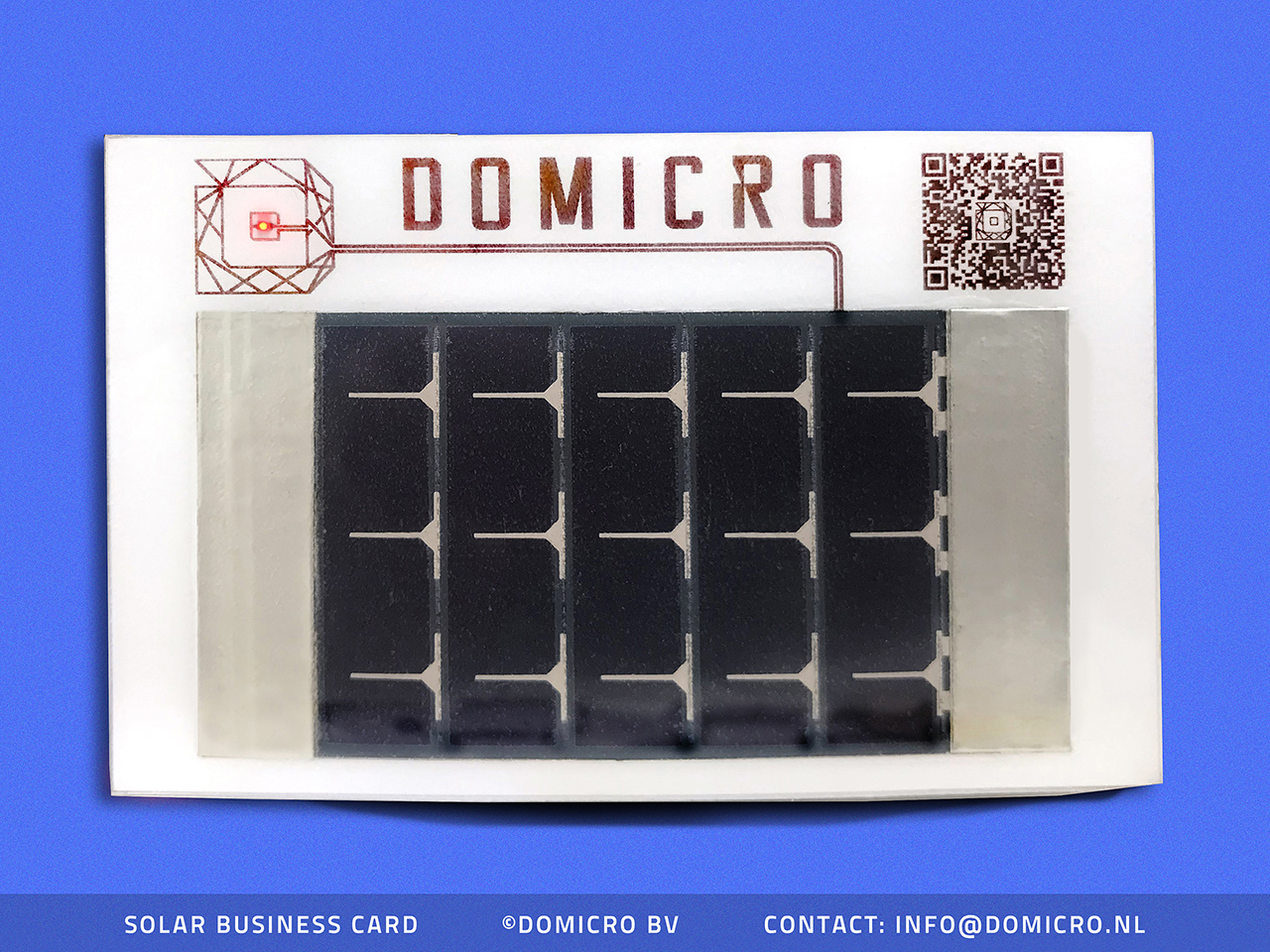 Demonstrator of a solar business card
There was particular interest for the demonstrator of a solar powered business card in which a LED highlights the company logo when the card is handed over to a guest. The card includes a flexible solar cell, printed circuitry and a microLED on one side and printed text on the other side. Using this card and other demonstrators, new possibilities for advanced applications were illustrated. The areas of interest include the introduction of new sustainable materials, for which feasibility studies on materials and process are needed. The development of applications with a sustainable functionality is also in the spotlight, for example with the use of solar cells. For the integration of thinned bare dies and components in flexible substrates, DoMicro has developed inkjet printing and micro assembly technology.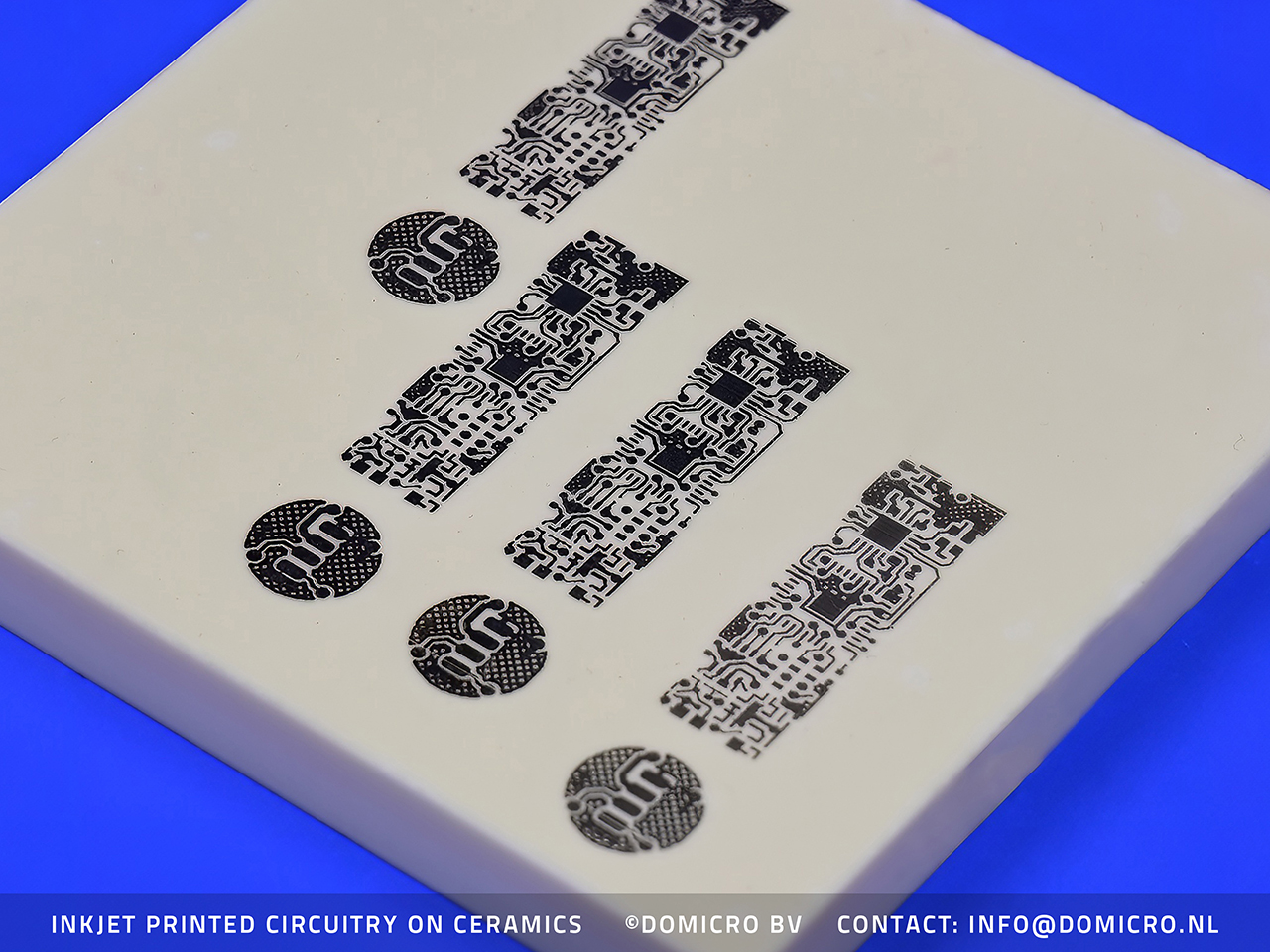 Inkjet printed circuitry on ceramics for an application in dentistry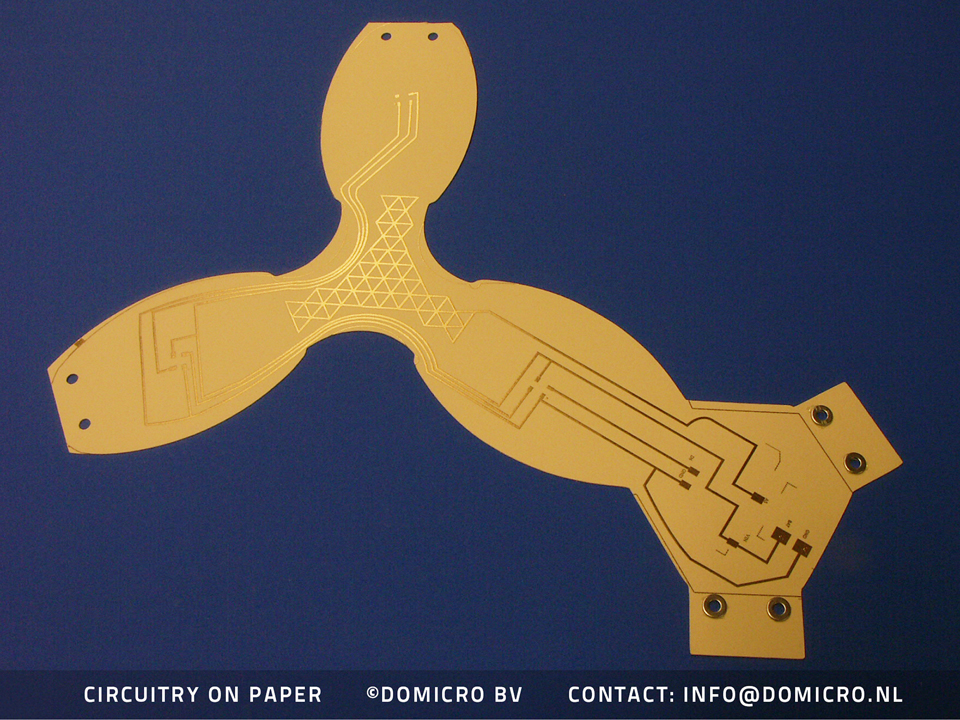 Inkjet printed circuitry on paper for a flexible 3D-application