At the Holland High Tech Pavilion, DoMicro showed recent advancements on flexible hybrid electronics research & development.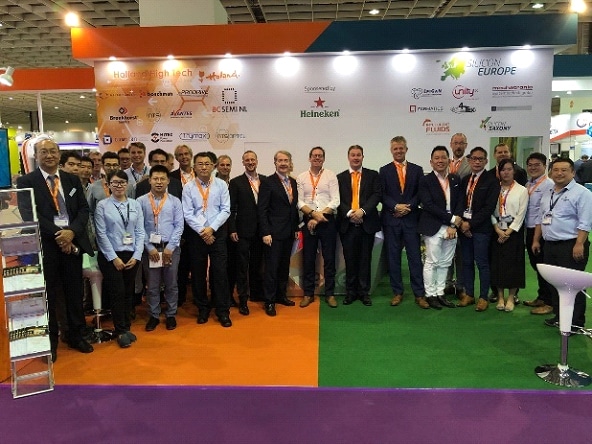 Together with our partner SpeedFAM Inc., DoMicro presented advanced new technology and solutions for RDL/TSV for advanced packaging applications by inkjet printing technology. Demo samples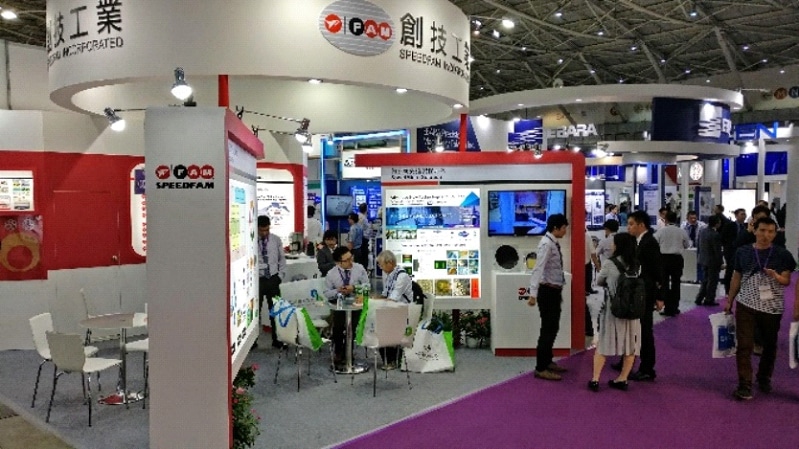 SpeedFAM is an independent subsidiary of the world-renowned multinational corporation SPEEDFAM Group, a leader in global precision planar planarization technology and equipment. http://www.speedfam.com.tw
DoMicro BV aanwezig op SEMICON Taiwan 2018, 5-7 september

Op het Holland High Tech Paviljoen presenteerde DoMicro recent onderzoek en resultaten ten behoeve van flexibele hybride electronica.
Samen met onze partner SpeedFAM Inc., werden geavanceerde nieuwe technologiën en oplossingen voor RDL/TSV gepresenteerd voor advanced packaging applicaties in de halfgeleiderindustrie met behulp van inkjet printen. Demo samples
SpeedFAM is een onafhankelijke dochteronderneming van de wereldwijd gerenommeerde multinational SpeedFAM Group, een pionier in hoog nauwkeurige planarizatie technologie en apparatuur. http://www.speedfam.com.tw