Expanding our printing laboratory, we proudly present our new fully featured and conditioned ISO7 cleanroom (Class 10.000).
This recent investment enhances our capabilities in R&D and demo sampling and even enables us to process organic semiconductor materials for e.g. OLED and OFET applications at our premises Luchthavenweg 10, Eindhoven.
Contact us for more information.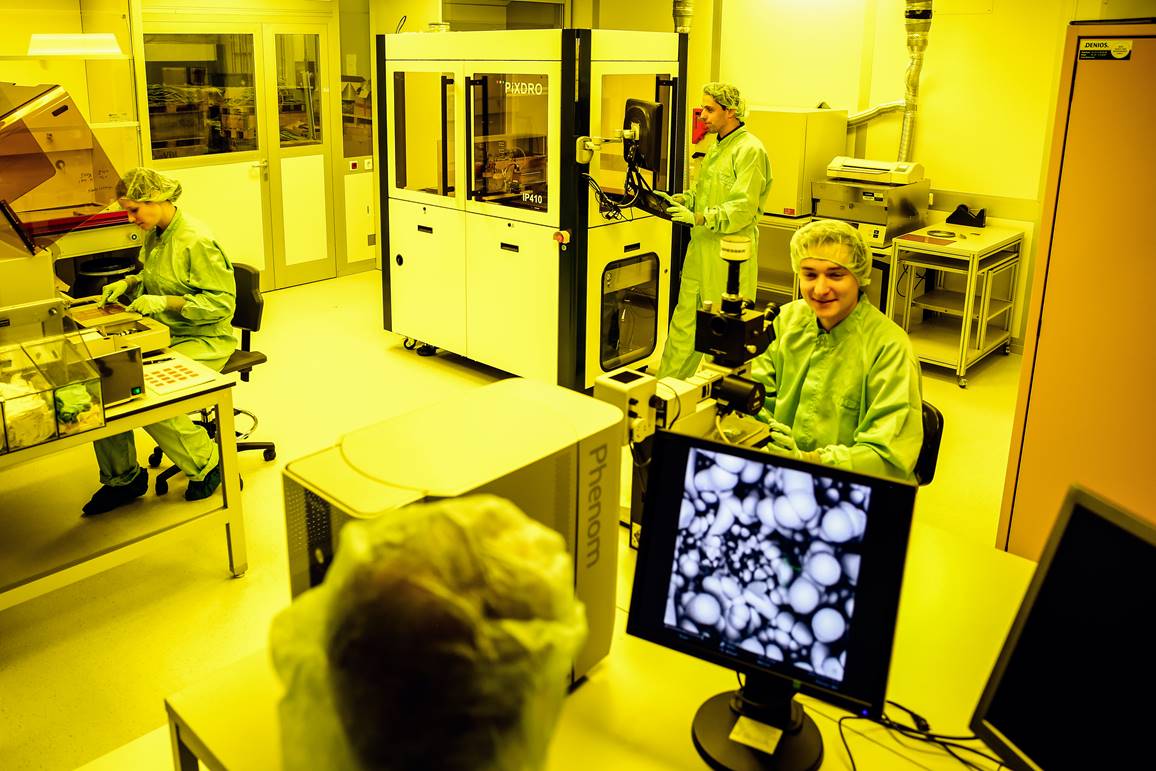 Ingebruikname ISO7 cleanroom faciliteit
Met trots presenteren we onze volledig uitgeruste en geconditioneerde ISO7 cleanroom (klasse 10.000) als uitbreiding op ons printing laboratorium. Deze nieuwe investering vergroot onze mogelijkheden voor R&D en demo sampling en maakt het tevens mogelijk organische halfgeleider materialen voor b.v. OLED en OFET toepassingen te verwerken op onze locatie aan de Luchthavenweg 10 te Eindhoven.
Neem contact op voor meer informatie.