HYBRID ELECTRONICS
Proven manufacturing processes from different application areas are to be integrated into Hybrid Electronics. MEMS, Semicon, Photonics, Packaging, Printed Electronics, PCBA, Micro Assembly, MedTech and/or BioPrinting creating hybrid electronic solutions and micro systems.
Hybrid electronic micro devices are fabricated upon substrates. These substrates can originate out of different base materials like Silicon, Glass, Ceramic or Flex foils in frames. Several and repeated processes for fabrication of dedicated micro devices and structures are available and can be configured and optimized for integration. Process technologies such as
coating, etching, curing, cleaning
micro plasma treatment
micro assembly of optics or mechanics
die bonding
localized inkjet or laser processes
post processing like thermal or photonic curing
This creates new possibilities and solutions for exotic materials and special applications in niche markets.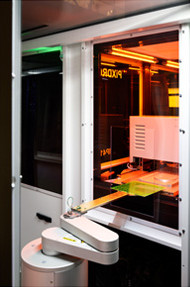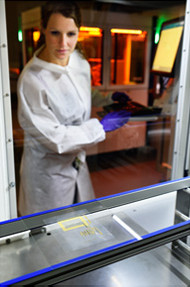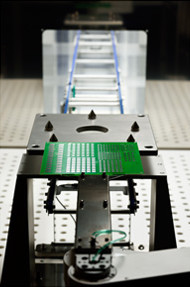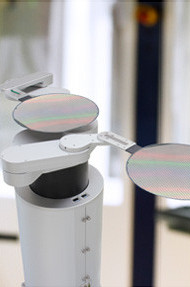 SENSOR & MEASUREMENT DEVICES
Long term experience in electronic device engineering, prototyping, calibration of production for physical quantities measurement. New approaches based on electric field and capacitance and nonstandard technical solutions for practical problems such as
Liquid levels
Substance composition
Object forms
Gas parameters
Ultrasonic transceivers
Spectrometric and colorimetric equipment
Automotive
Bio-monitoring and biometry
Robotics
Embedded technical systems
DIGITAL AND ANALOG DEVICES
Development of digital and analogue devices by
Modeling of electric circuit
Prototyping high end devices
High speed data assembly system
FGPA
Optical image detector
Testing and assembly
PCB DESIGN
Printed circuit board layout development
P-CAD, Altium Designer
Topology including production process requirements
Modeling signal propagation dynamic memory circuits, Ethernet, USB ports etc.
EMBEDDED SOFTWARE DEVELOPMENT
Embedded software development and debugging of
Microcontrollers
Operating systems
Communication protocols for embedded systems
Data transfer on hardware level
(network discovery, authentication, clear channel selection, control of connection etc.)
C, C++, C#
GUI, data visualization, image processing etc.
Connectivity (RS232, RS485, USB, Bluetooth)
Data processing algorithms, filtration, analytical processing of data